Advertisment
All of us women wear a bra every day of the year, and the struggles we endure are endless. But for some reason we are left to suffer in silence. Bra problems are hardly a regular topic of conversation. However today, we are changing things, we are going to run you through the 20 biggest struggles we are forced to endure on a daily basis.
1) First and foremost, they are ridiculously overpriced.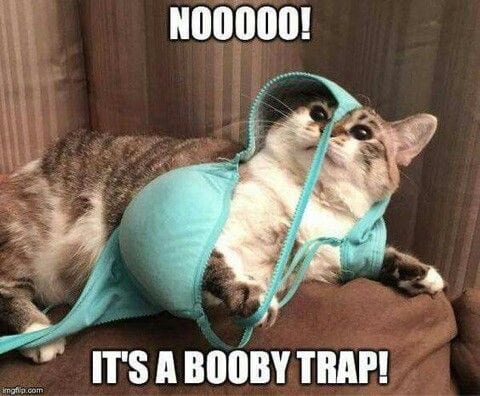 Advertisment
2) Just when you put some money aside for a nice new bra, your boring nude bra brakes. So you can't buy a fancy, colourful new one.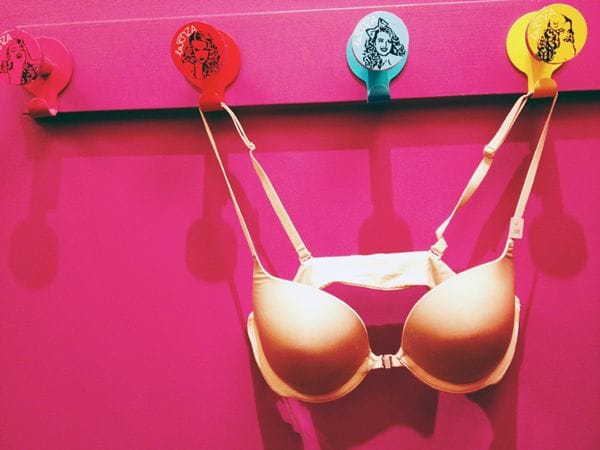 3) When you manage to find some budget bras that have gone on sale. They are genuinely the budget ones, with thin lines and you know are going to last at most a week.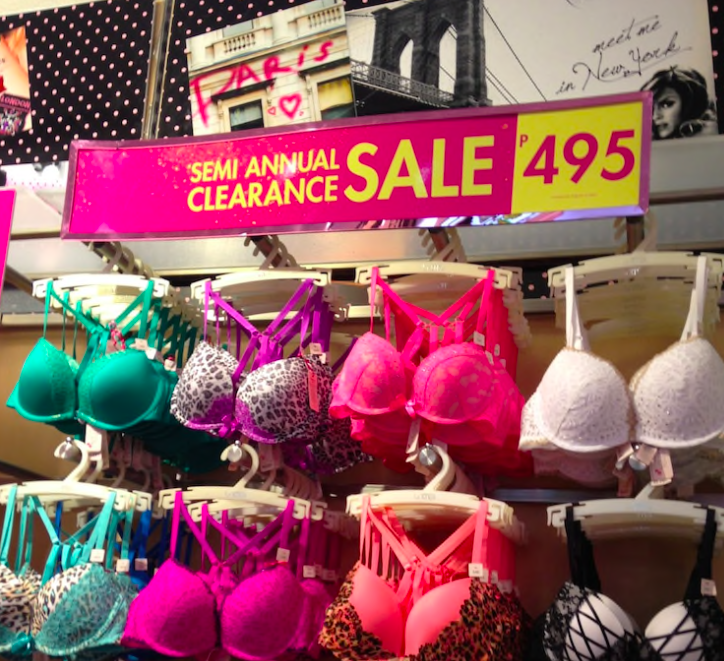 4) Girls with big boobs, you are limited to white or cream coloured bras. For some reason.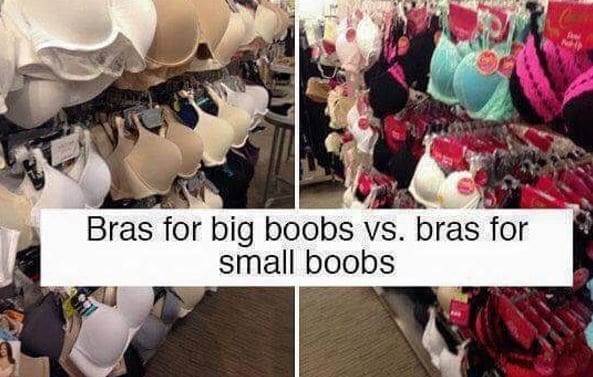 5) Bras for thin girls with flat chests don't exist. You may as well buy a vest.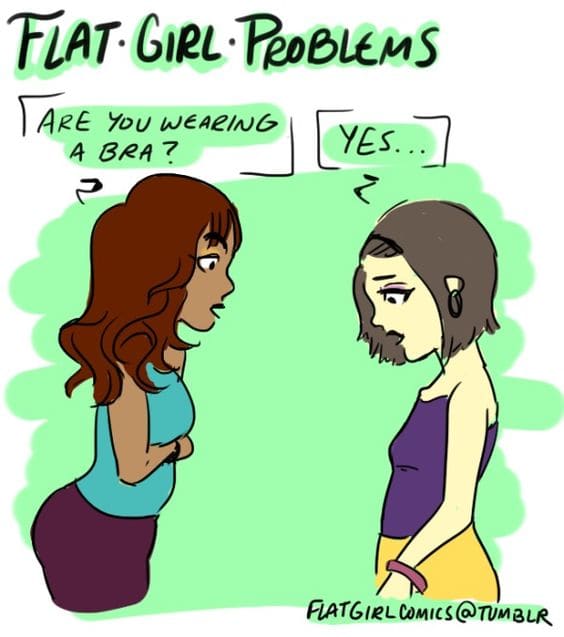 6) The sizing on bras is stupid. I own 8 bras, and all of them are different sizes.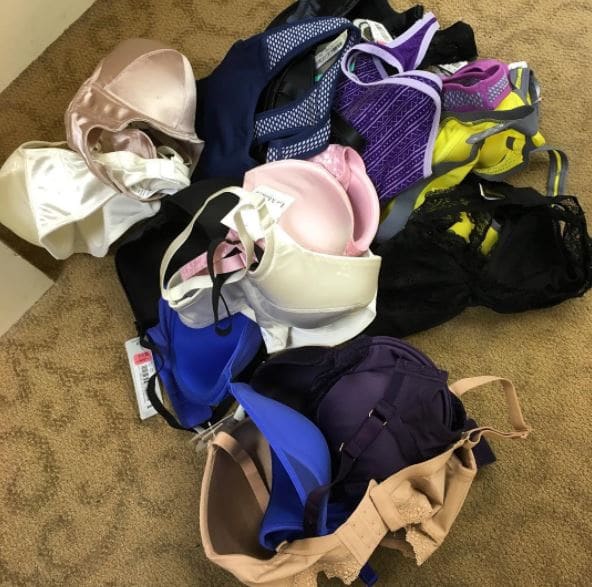 7) The fancy lacy bras are good, but are ridiculously limited with what they can be worn with, as they stand out through even remotely thin clothes.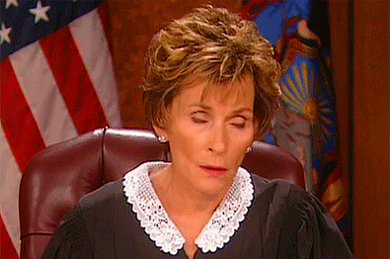 8) Colourful bras are nice, but not if your wearing a thin shirt. It looks stupid.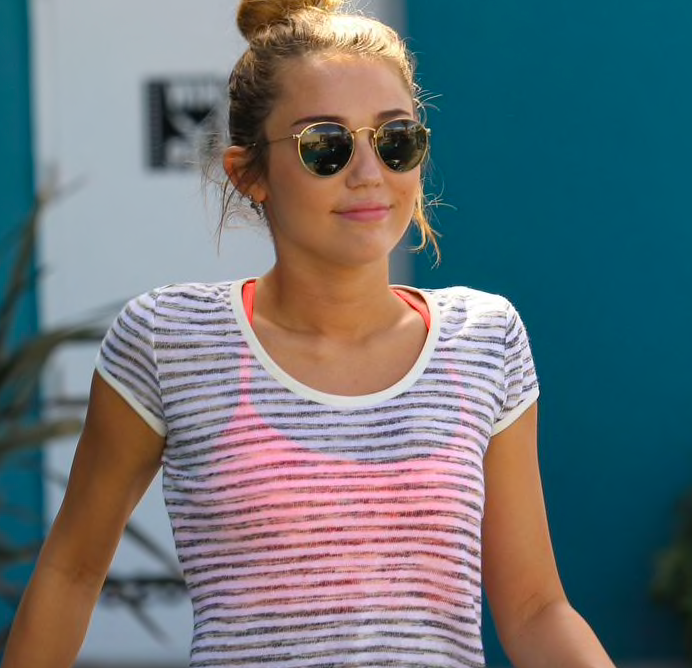 9) Everyone has their favourite bras, these tend to be the reliable ones which give you a slight bit of comfort.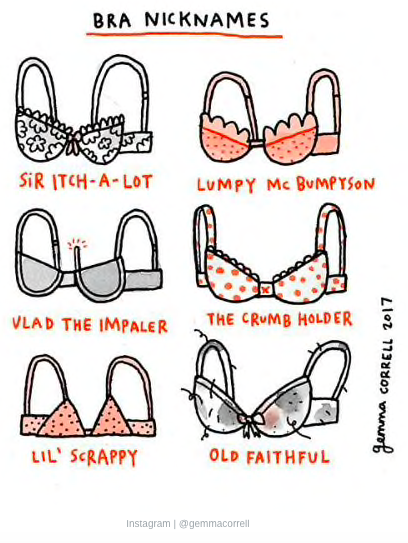 10) I hate strapless bras. They make your back look fat, and move around all day. They are probably the least comfortable as well.

11) Sports bras may be the comfiest but they give you the uniboob look. Which is not a good one.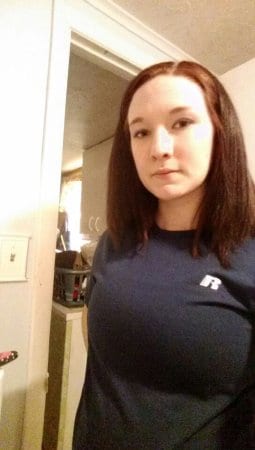 12) Those lines and ridges that are imprinted on your body after taking your bra off.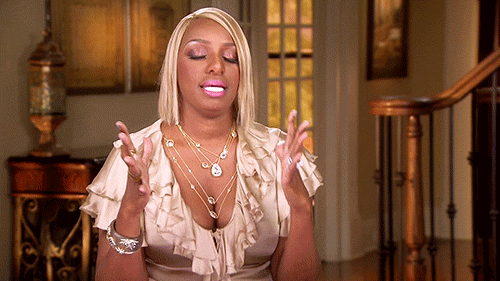 13) We pay those extortionate prices, the most we expect is for the bra to last a couple of wears.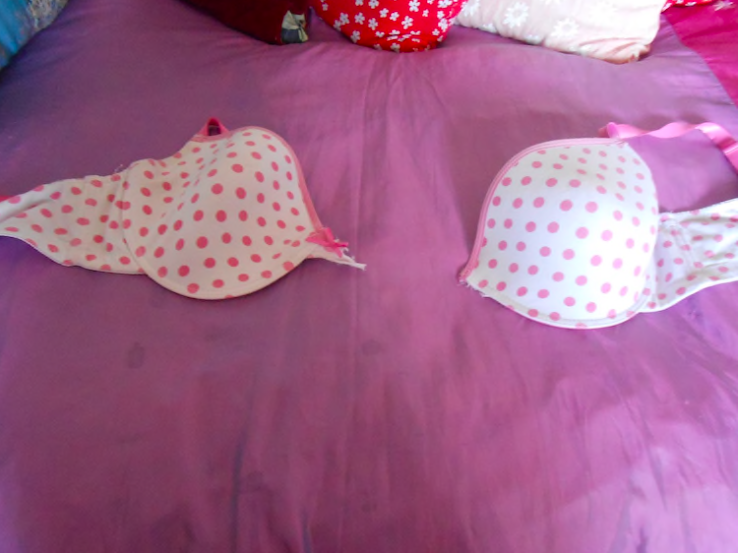 14) The underwire manages to get loose.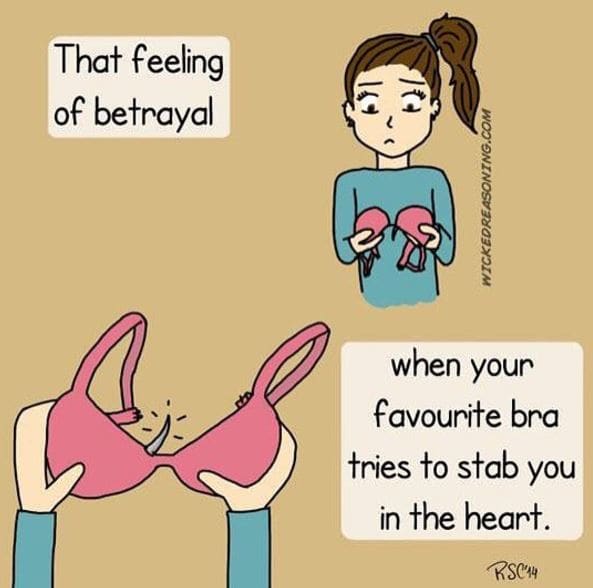 15) The straps are terrible, and always manage to break.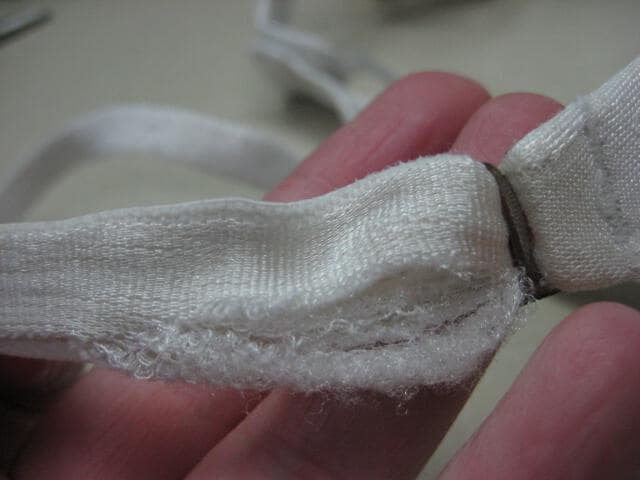 16) How many of you girls wash your bra after a single use? Surely nobody does that. Take a look at this plan on how often you should wash your bras, this will change your life.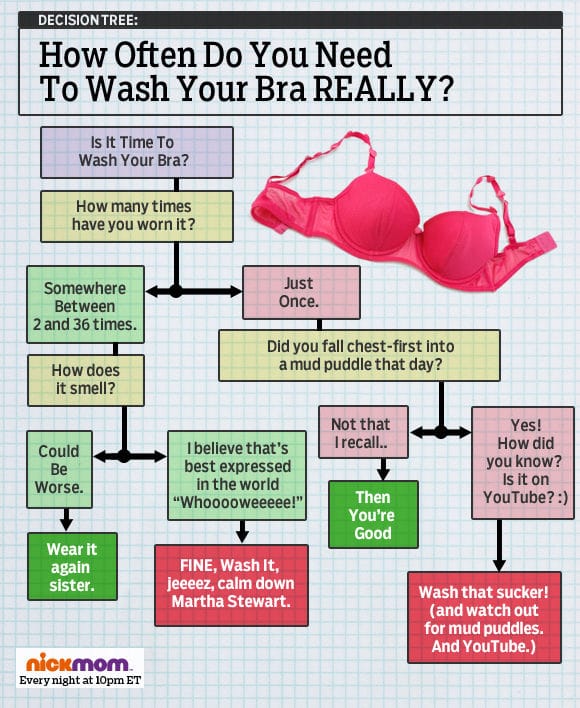 17) When you actually take the hit and wash your bras, its an absolute nightmare.
18) Your bra gets tangled up with every single item of clothing in the dryer.

19) Prepare for ruined cups courtesy of your washing machine.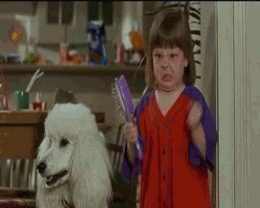 20) Bras in general are just extremely uncomfortable! Nothing can beat the feeling of taking that bra off after a long day. Especially when its warm out!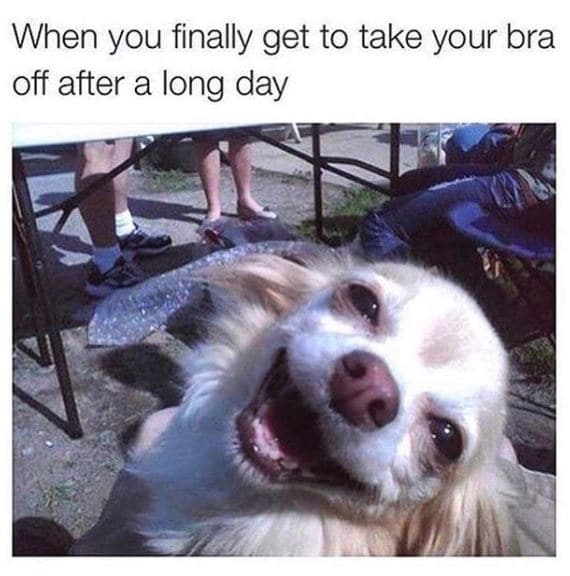 These struggles are real for all of us women. And we feel it is about time that these struggles are out there for everyone to understand and relate to. Basically want we really need is for a company to make a really comfortable bra, which is affordable, doesn't get tangled in the wash, oh in fact, if you didn't need to clean it at all that would be nice.
Which of these bra struggles can you relate to? Let us know in the comments and feel free to share this article with your friends!
Advertisment
Next Post