Advertisment
We all absolutely adore this television show. Paddy McGuinness and his infamous broad Lancashire accent absolutely make this show what it is today. You go through an emotional rollercoaster when you watch this show, from sheer anticipation of who is coming down the lift to pure cringe when they show off their hidden talent. Either way, we would do anything to go on a show like this… whether it's being one of the lucky ladies or being a guy who gets the pick of the lot of them!
Would you ever go on this show? There are auditions to be picked to go on this show. I imagine it would be a LOT harder for the guy to go on this show than be one of the group of 30 women stood there!
Advertisment
This show has now been on our screens for over 7 years. But, there are some sneaky things that we never knew about this hit TV series.
Here are 15 things you probably didn't know about Take Me Out!
1. The Isle of Fernando's
The Isle of Fernando's is actually in Tenerife. The area that the couples go to stay in is 'Puerto de la Cruz'. This tropical island sits at the northern coast of Tenerife. With year-round sunshine and golden coasts it is no wonder that these people want to whisk off on a hot date to the Isle of Fernando's.
via/thomson
2. Jeremy Paxman is a HUGE fan of Take Me Out
Jeremy Paxman is arguably one of Britain's most respected political journalists. He interviews public figures and is tough and honest in doing so. He graduated from Cambridge and is the question master for University Challenge. He revealed that he is a HUGE fan of this 'fantastic' show. This is just surprising because we wouldn't expect this at all. He also admitted that he is a huge fan of a lot of reality TV!

via/channel
3. There are over 3 million people that watch each episode
In the UK, whenever an episode is aired there are around 3 million people out there that watch each episode. This is a HUGE portion of people in the UK… and we all know why it is so popular!
via/mirror
4. It was initially reviewed negatively by critics
Following the start of the second series there was a range of critics that tried to slate the show. Tim Dowling, who writes for The Guardian, said that 'When you strip away its tired, utterly false premise, all that remains of Take Me Out is a lot of flashing lights and some scripted innuendo delivered in a range of regional accents.' This is a fairly strong statement, however it quickly turned around because of how much of a hit it became!

via/huffington
5. It has been likened to 'Blind Date', one of the biggest dating shows of all time
By the time the fifth series came around, the Guardian writer Julia Raeside quickly changed the overall opinion. She described it as a 'must-see TV' show and compared it to the infamous 'Blind Date' that was hosted by Cilla Black.
via/dailymail
6. The wifi connection password in the waiting room of Take Me Out is 'no likey'
The boys and girls are separated prior to the show so it is a real surprise when they come down the elevator. Whilst they are waiting there they are allowed to connect to the wifi and the password for it is 'no likey'. Which obviously refers to Paddy's infamous catchphrase, 'no likey, no lighty'.

via/efc
7. They have a stand-in guy who has to be there for the rehearsals
To ensure that nothing goes wrong during the shows, they have to have a stand-in guy to act as the bloke before the show commences. All the same girls are used to make sure everything runs smoothly. These guys ACTUALLY have to come up with a skill to show off to the girls. Usually this is a member of the production team that steps in.
 
via/digital
8. The men get to choose their own song to come down in the elevator with
In order to show the girls what they are REALLY made of, the boys have their own duty to pick the song they want to play when they come down the elevator. This should be something that really wow's the girls and it is their first impression of the man coming down. So it is their opportunity to choose an absolute banger.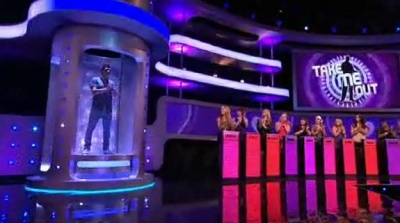 via/ukgame
9. Paddy McGuinness is pushing for a Take Me Out gay special
There have been elderly specials and celebrity specials, now Paddy McGuinness wants to push for a gay special of this programme. It would go down extremely well to have a same-sex version of this show. They should definitely get this done!
via/examiner
10. There is a guy at the top of the lift who is simply there to psych the boys up before they go down into the crowd
To be fair, they probably need all the psyching up they can get before entering a stage filled with 30 girls and an audience of hundreds. There's nothing more stressful than being way out of your comfort zone and this is probably where the men that come on the show have it a lot harder than the women. So, before the enter the elevator and face the crowd there's a man stood there who's job is to help the men!
 
via/youtube
11. The men are given a set of instructions before making their way onto the stage
They have to strut to the right past all the ladies when they get on the stage, then all the way to the left past the other 15 girls. Then they need to introduce themselves. Can you imagine how terrifying the build up to this must be?!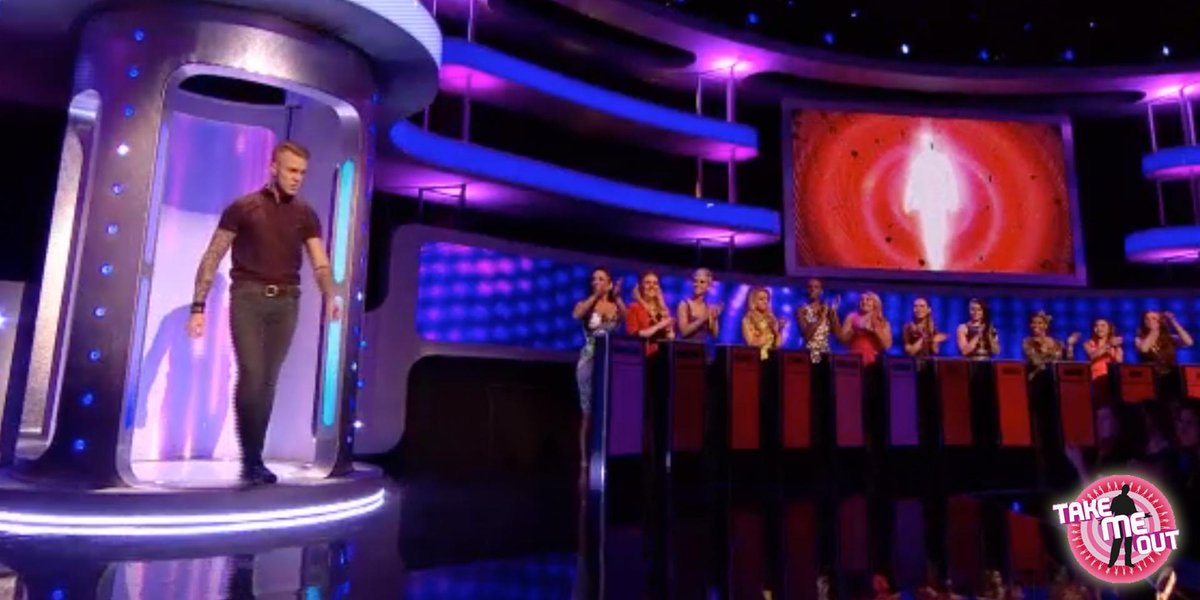 via/twitter
12. The Wrestler Jim Brown, the first ever contestant the Take Me Out had, was sentenced to 2 and a half years in jail following the show
Following the date he went on in the first series, he was accused of harassing Caroline Mellor for four months afterwards. A police investigation was sparked around this man and in the March of 2014 he was arrested for two and a half years because he broke his ban on going near children.
via/mirror
13. Some of the contestants had some dark secrets that came out following the filming
Some of the contestants withheld some of the dark information about themselves prior to the show. Following filming, and in some cases following an episode that had been aired, the secrets were out. Contestant's Wen-Jin Mo and Aaron Withers went on a date. However, the date segment of the show had to be axed because it came out that Aaron had a long, corrupt history. Firstly, he already had a girlfriend when going on the show. Secondly, he had a criminal conviction for punching a woman and finally he had been working as an escort prior to the show.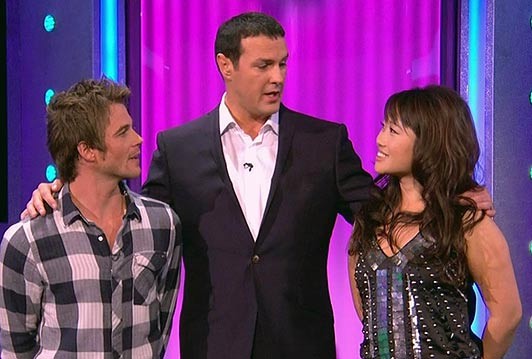 via/ibtimes
14. Apparently, some of the female contestants reported that the producers actually told them when to leave their light on and when to turn it off
Apparently, the producers told some of the girls to turn off their lights even if they fancied the boy out there. Their reasoning for this was because it made better television for other people and it made it more enjoyable! This isn't completely true as we don't know whether the girls behind this were lying or not!
via/dailymail
15. Take Me Out – the board game
On the 3rd of August, back in 2011, a board game for Take Me Out was released. It contains a light and buzzer unit, 12 isle of Fernando's vouchers, coloured dice, 100 'single man' cards, 50 'the power is in your hands' cards and 1 single girl bad.
via/games
Advertisment
Next Post