Advertisment
Only Fools and Horses was an extremely popular British sitcom that ran from 1981 to 1991 with 16 sporadic  Christmas specials that ran to 2003. The show influenced British comedy contributing different words and phrases to the English language.
Filmed in Peckham, the show followed David Jasons character Del Boy and Nicholas Lyndhurst as Del Boy's younger brother Rodney's ups and downs as they attempt to get rich. After Leanard Pearce's death (Grandad) in 1984, Buster Merryfield was introduced as Del and Rodney's Uncle Albert in February 1985.
Advertisment
The 1996 episode, "Time in our hands" still holds the record for Highest UK audience for a sitcom episode with 24.3 million viewers tuning in.
Here are some things you probably didn't know about the nation's favourite sitcom! 
1. Does anyone know Trigger's real name?
Trigger's name was never actually revealed in the show, he was always just known as "Trigger". We can tell you that his name is actually Colin Ball. This was revealed in the cast listings. That name actually suits him, doesn't it….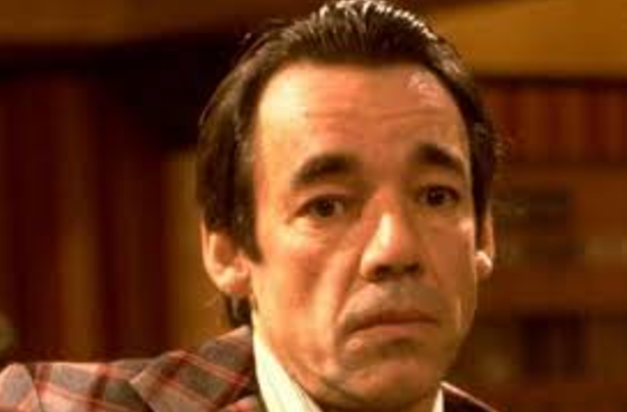 2. The show was an initial flop.
The first series of Only Fools and Horses was initially a flop due to low ratings. Back then, the BBC had a rule that if a show's first series got really low ratings, it had to commission series two straight away. This rule saved shows like Only Fools and Horses and Red Dwarf.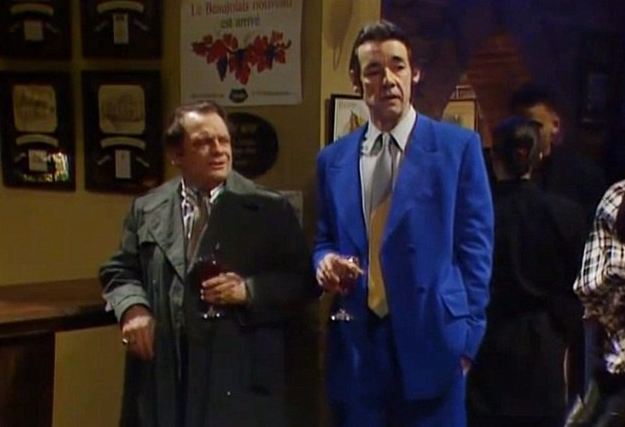 3. The theme song.
The theme tune was completely different in series one and was all instrumental. It can be heard in at the beginning of the very first episode "Big Brother" when Del is trying to sell off a load of suitcases. Sometimes when the episodes are shown on Gold you can hear the original theme song.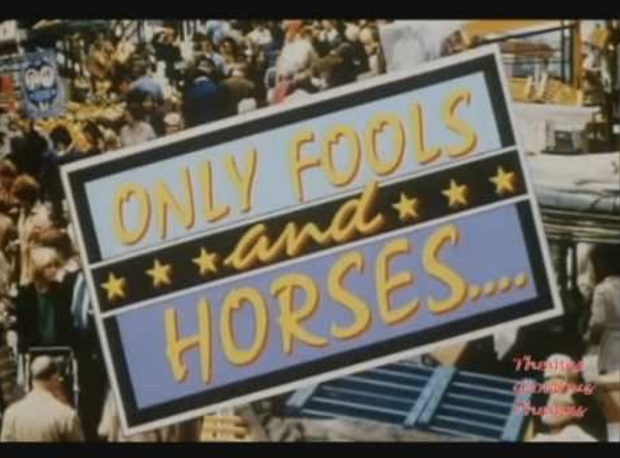 4. Jim Broadbent as Del?
We all know Jim Broadbent for playing Del's arch nemesis Roy Slater but Jim was originally offered the role of Del Boy before it David Jason accepted. Due to theatre commitments, Jim couldn't accept and it was given to David. I can't help but think how the show would have turned out if Jim played Del.
Another actor called Enn Reitel was also offered the role of Del Boy but couldn't accept the role because of commitments.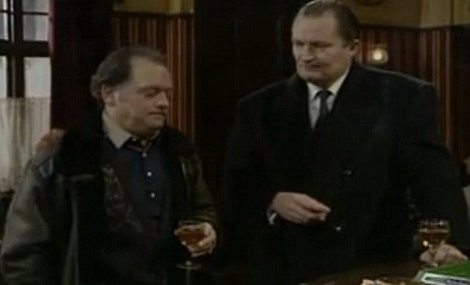 5. Racquel, Racquel, Racquel?
The first word that is spoken in Series 1 is obviously "Hello" when Del Boy walks into the Nags Head and lets on to extra Tess Peake-Jones who went on to play Racquel.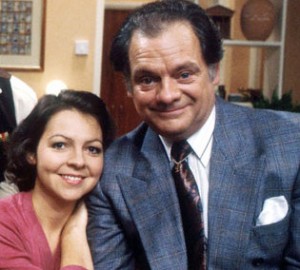 6. The show wasn't supposed to be called Only Fools and Horses.
Before the producers decided on the name, the show's woking title was Reddies, which is a nickname for a £50 note. It just doesn't have the same ring to it does she…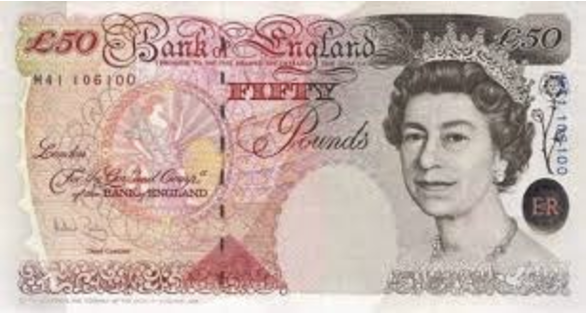 7. What about the cut scenes?
When the DVDs were released, a lot of the scenes were cut out because the BBC couldn't get the rights to the music playing in the background. Most of these scenes were in the Nags Head or in a bar where music was playing.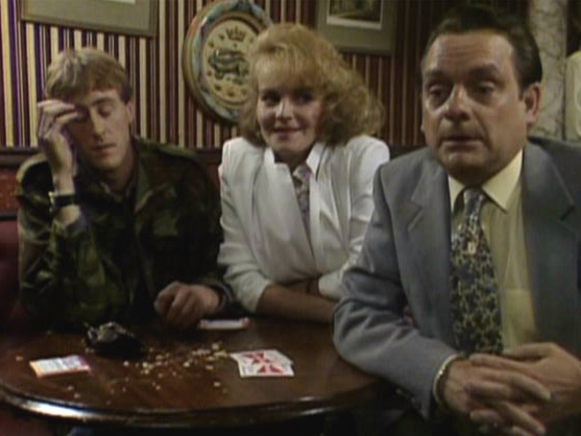 8. The final episode was changed.
The last episode of series 5 "Who wants to be a Millionaire?" was actually supposed to be the last ever episode. Del was supposed to move to Australia with Jumbo Mills, but the BBC decided to make a spin-off series called "Hot Rod" based on Rodney and Uncle Albert. David Jason decided to change his mind about leaving and agreed to come back to the show.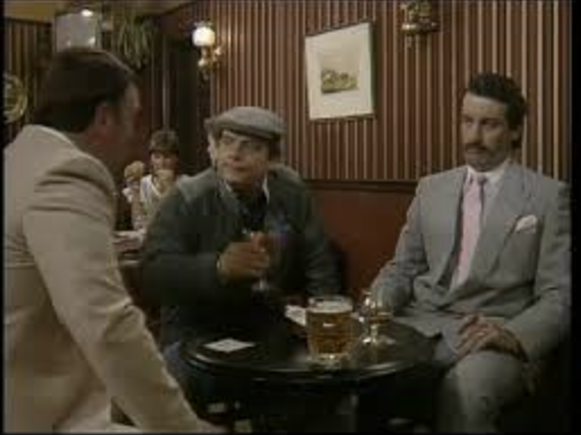 9. There are several "lost" episodes.
There are several 'lost' episodes that have only ever aired once or twice. So count yourself lucky if you've managed to see them! One was a special filmed for troops in Iraq (the first Gulf War) and one was an educational special shown in British schools about oil drilling, both shown in the 80s/90s.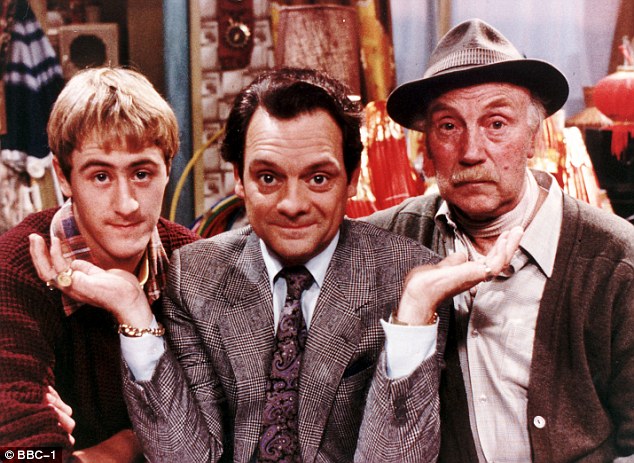 10. Buster Merryfield and his banking past.
Buster Merryfield had a successful career in banking for 40 prior to Only Fools and Horses. He retired from his job at the age of 57 and became heavily involved in amateur dramatics. It was in the theatre that he was discovered as Uncle Albert.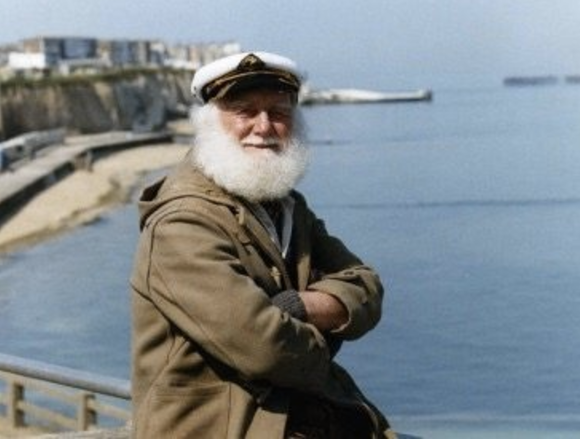 11. Where did the inspiration for the show come from?
Jon Sullivan, the writer of the show got his inspiration working as an electrician. Seeing all the unlicensed market traders lead to stereotypical faux-old jewellery and that camel-hair hair too. Looks like he got Del Boy down to a tee, didn't he!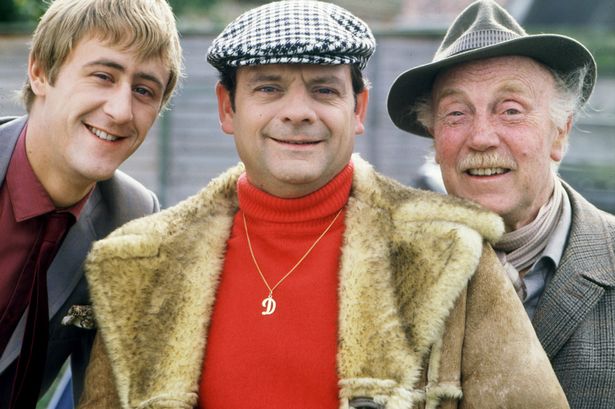 12. The name of the show – why was it called Only Fools and Horses?
The name of the show came about because of a reference to work-avoiders and tax-evaders "Only Fools & Horses work for a living." a term that was used in 19th century America. It's got a much better ring to it that Reddies hasn't it?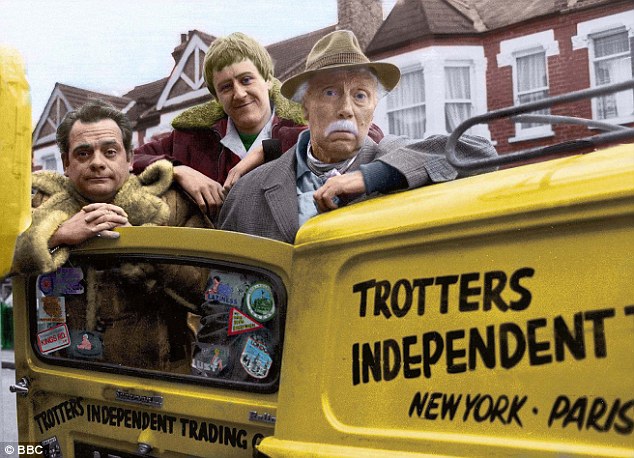 13. Trotter's Independent Traders – that van.
The inspiration for New York – Paris – Packham came from Dunhill Cigarettes. Obviously not the same though, the packets had London – Paris – New York on them.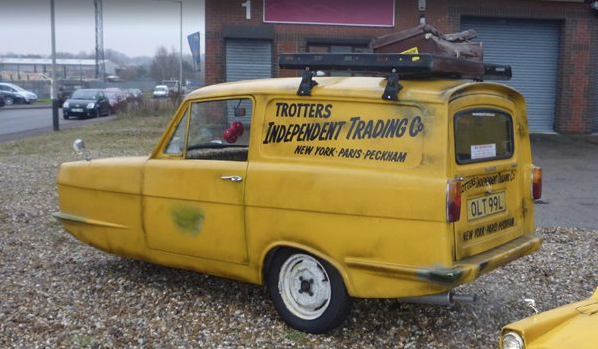 14. "Lovely Jubbly."
The phrase used by Del Boy "Lovely Jubbly" was an advertising slogan for the frozen orange drink that was sold in the 50s and 60s Jon Sullivan believed that this was something that Del Boy would pick up on and use to express "something good."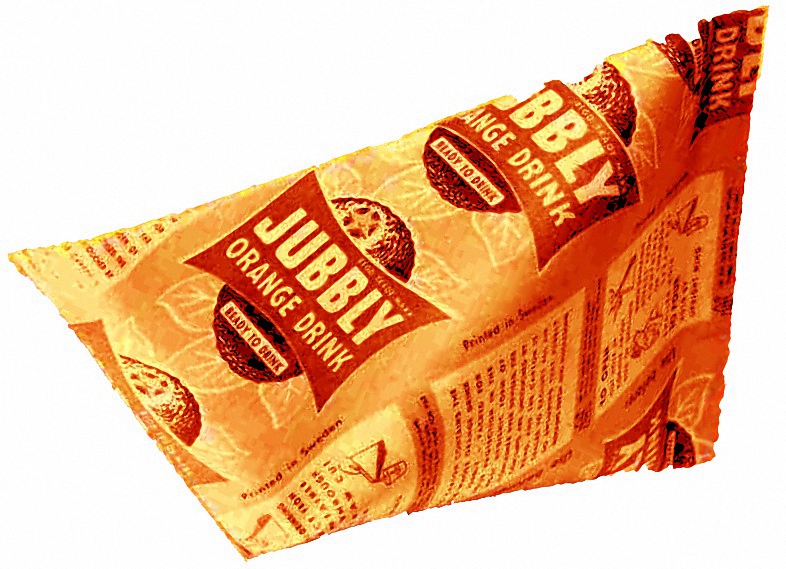 15. Uncle Albert was very nearly "Aunty Doris."
Well, I didn't see this one coming! I can't imagine Only Fools and Horses without Uncle Albert, I mean, I know he wasn't there from the beginning, but I know I'm definitely glad he took over when Grandad passed away, he was bloody brilliant! The producers leant towards introducing an elderly aunt to the show when Grandad died, but they realised that throwing her into the back of the van and calling her a "soppy old git" wouldn't have worked as well.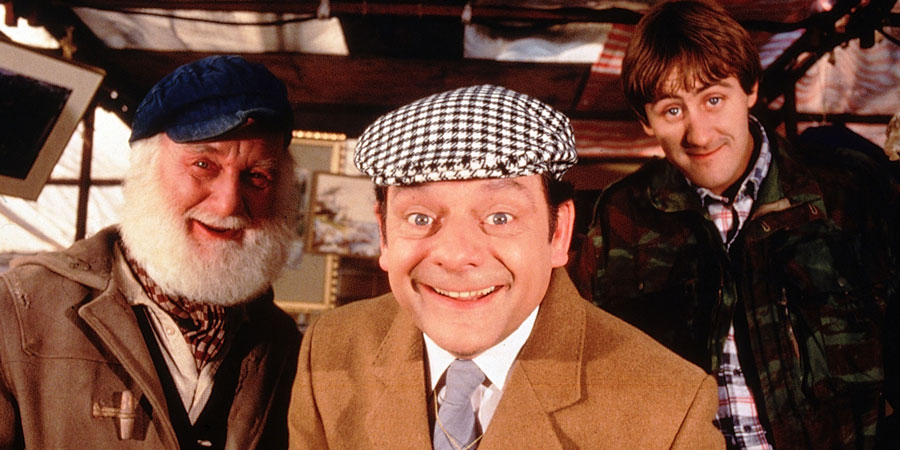 16. The mafia mansion was real.
In the episode "Miami Twice" the mafia mansion in the episode was real. It was actually the Biltmore Hotel in Miami in Al Capone's favourite suite. Yes, it was the mafia boss' favourite suite!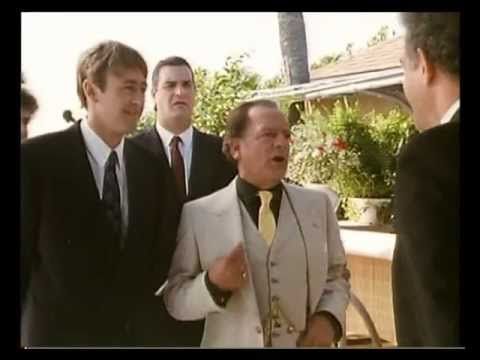 17. The episode "Little Problems".
In this episode, we see Mickey Pearce with a heavily bandaged arm which he states was done by the Driscoll Brothers. This wasn't actually in the original script, Jon Sullivan had rewritten part of the script to include it after the actor Patrick Murray had sustained an injury from falling through a pane of glass at his home.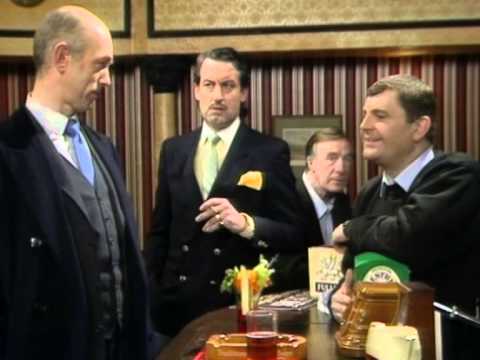 18. "Jolly Boys Outing."
We all remember this hilarious episode, don't we? I mean, how could you not? Well, Jon Sulivan's sister-in-law was the inspiration for this episode when she told Jon about a day out her father used to go on called the "Jolly Boys Outing". VOILA. The name for the episode was created.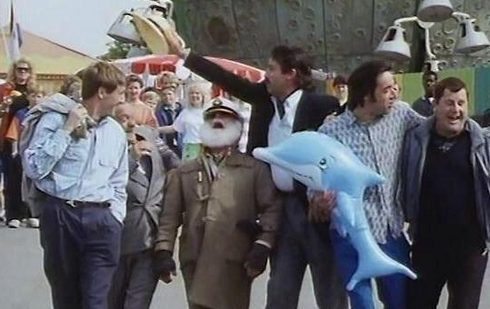 19. "The Sky's the Limit."
The episode "Sky's the limit" came when Jon Sullivan went on holiday to Portugal only to discover he wasn't booked onto the plane.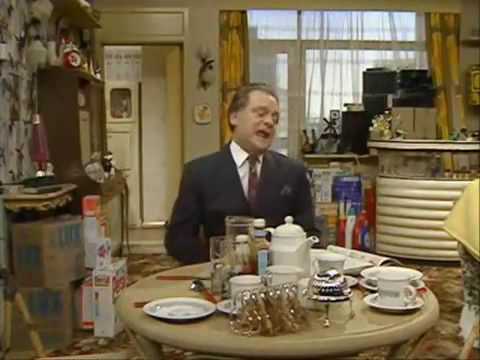 20. The Dutch have created their own Only Fools and Horses called Wat Schuift't?.
"Wat Schuift't?" actually means "What's it worth?"
21. Some of the episodes were inspired by movies.
The episode "Fatal Attraction" was inspired and resembles the 1980s movie, yes you guessed it, "Fatal Attraction" which starred Michael Douglas and Glenn Close.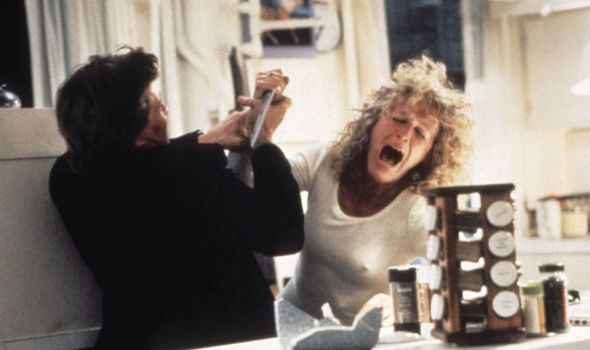 22. Buster isn't his real name.
So Buster Merryfield is actually called something else, it took the cast a long time and a lot of pestering to finally get it out of him. His real name was Harry. The cast also wanted to see him without a beard but he never gave in to that one, he wouldn't have looked right without a beard now, would he?
Don't forget to SHARE this with your friends if you enjoyed it! 
Advertisment