Advertisment
Jeremy Kyle has been a household name in Britain since 2005 when his TV show "The Jeremy Kyle Show" took over Trisha Goodard's spot on ITV. He's best known for "shouting" at people who've cheated on their spouses, stolen money off their siblings and slept with their best friends mum. Jeremy Kyle not only hosts The Jeremy Kyle Show, he has hosted numerous different daytime shows over the years, including Jeremy Kyle Academy, The Half Ton Man and The Fattest Man in Britain. And in March and April 2016, Kyle was a guest presenter for Good Morning Britain.
Here are a few things you didn't know about Jezza Kyle! 
Advertisment
I bet a few of these facts will shock you!
1. The Jeremy Kyle Show.
Jeremy Kyle is probably best known for his daytime talk show on ITV. The show has been going since 2005 and has caused a lot of controversy over the years.
Manchester Judge Alan Berg said; "the show is there to titillate bored members of the public with nothing better to do". He went on to say: "It seems to me that the purpose of this show is to effect a morbid and depressing display of dysfunctional people whose lives are in turmoil. It is human bear-baiting."
This comment came after a husband was provoked into headbutting his ex-wife's lover on the show.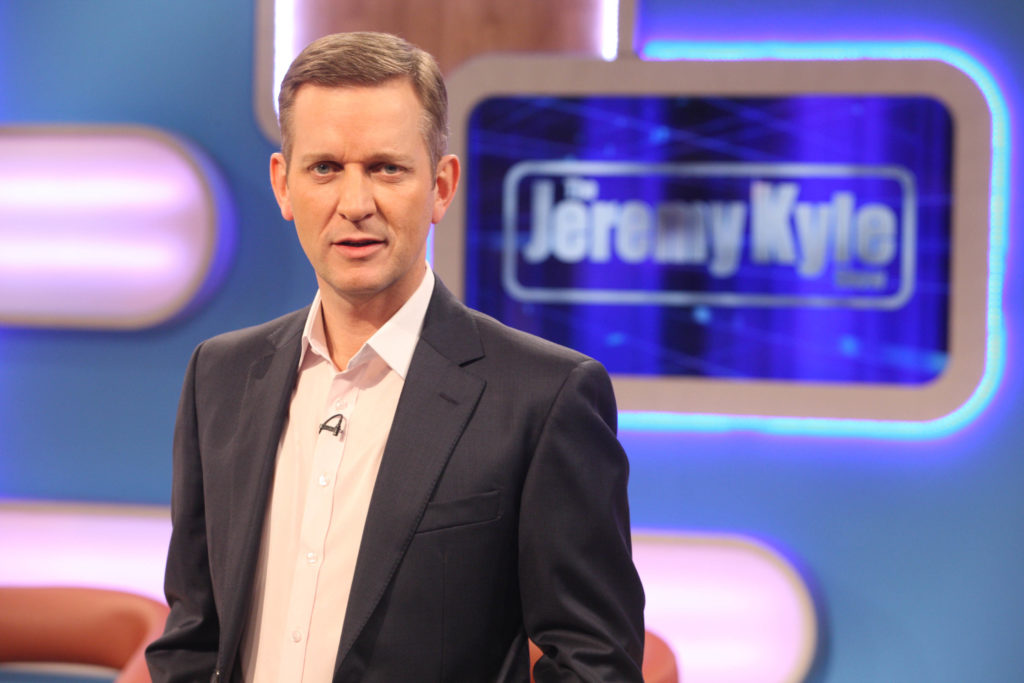 2. Jeremy's first wife.
Jeremy met his first wife Kirsty Rowley when he was working as a recruitment consultant in Bristol. The pair became a couple after two weeks of dating and were engaged within two months. The couple married seven months later and Kirsty gave birth to their child in June 1990. They were divorced by November 1990 after claims that Jeremy had carefully concealed a destructive gambling habit from her over the course of their marriage. Jeremy apparently stole thousands of pounds off his ex-wife to fuel his gambling addiction which he says he got under control as soon as they divorced.
3. His second wife.
Jeremy met his second wife, model Carla Germaine when he was working at a radio station. Carla entered a competition called Two Stranger and a Wedding, which she won. Her prize was to marry the selected groom Greg Cordell but the pair ended up getting divorced after claims that Greg had had an affairs just days after their honeymoon. Carla and Jeremy then got married in 2002 and the pair have two daughters and a son together. Unfortunately, they decided to get divorced in September 2015 after Carla cited his "unreasonable behaviour."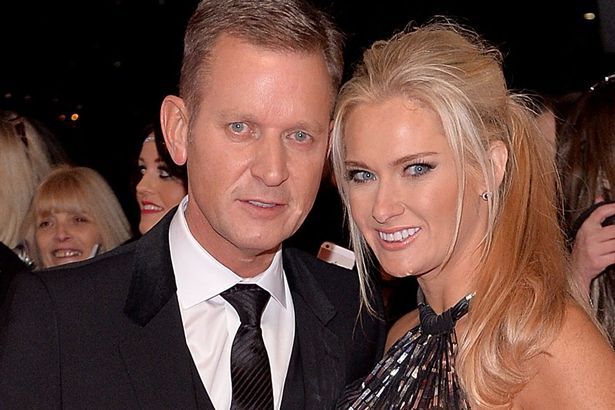 4. Jeremy suffers from OCD.
This was revealed in his book "I'm Only Being Honest." He admitted to licking his phone constantly to make sure it's clean.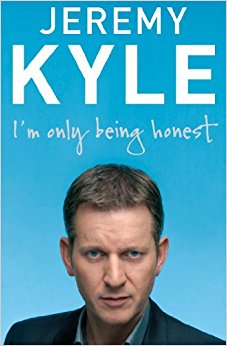 5. Jeremy was diagnosed with testicular cancer.
In 2012, Jeremy Kyle underwent chemotherapy and surgery to remove the affected testicle. After getting the all-clear, Jeremy went back to filming The Jeremy Kyle Show.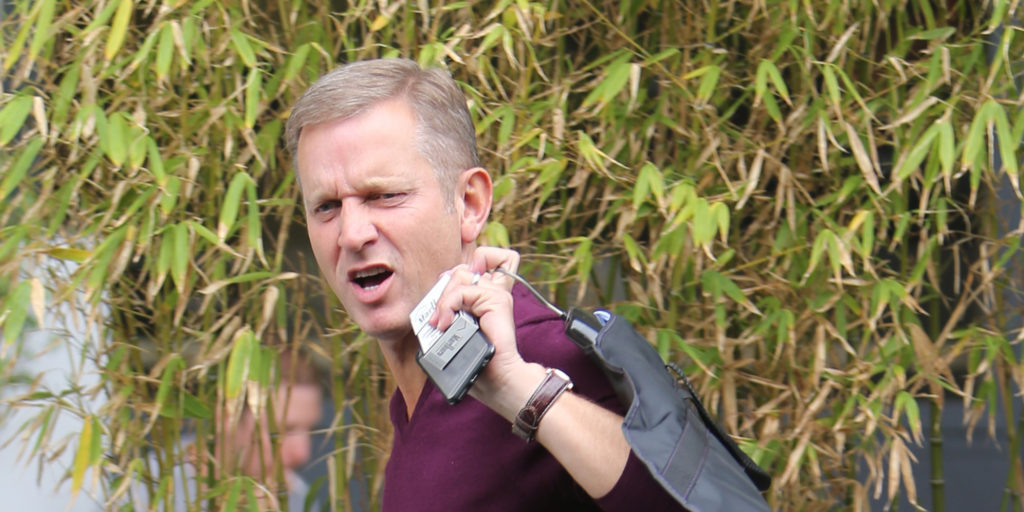 6. While filming in Magaluf, Jeremy was pepper sprayed by a bouncer.
Some reports stated that there was a substance sprayed over a crowd of people which had an effect on Kyle but a bouncer in Magaluf claimed to have deliberately sprayed Jeremy in the face because of his role in making Magaluf look like such a bad place.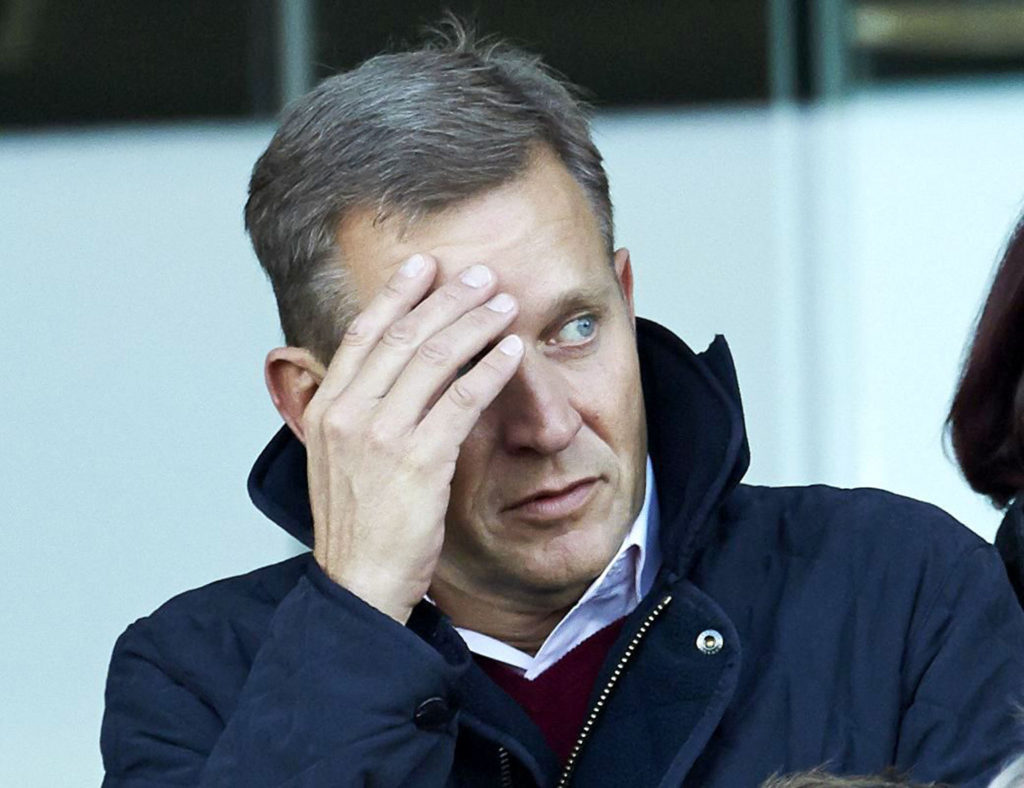 7. Jeremy had a U.S show.
In 2011, Jeremy started filming a U.S version of his show which ran for two series after receiving lower than expected ratings.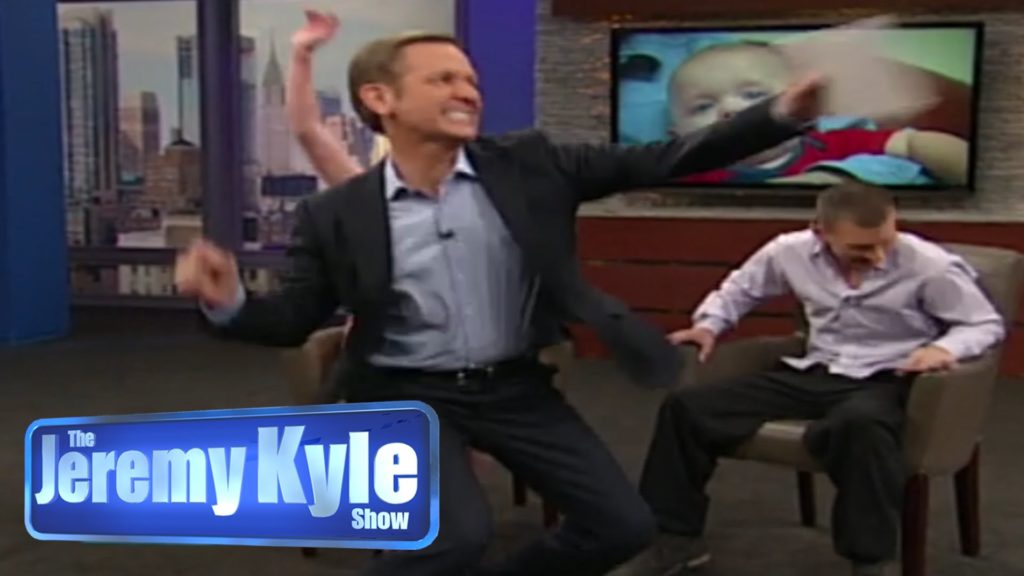 8. He attended Reading Blue Coats School for Boys.
He went on to study History and Sociology at the University of Surrey.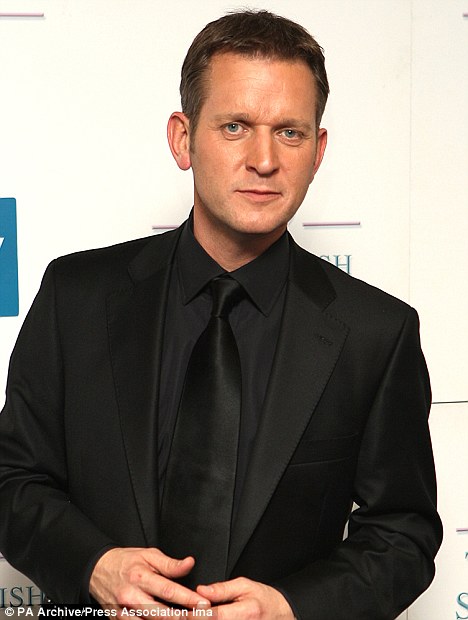 9. His dad.
Jeremy's father was an accountant and personal secretary for the Queen Mother. Jeremy was recently seen on a luxury holiday in Barbados with his eldest daughter and father after his mother Nanette passed away from dementia.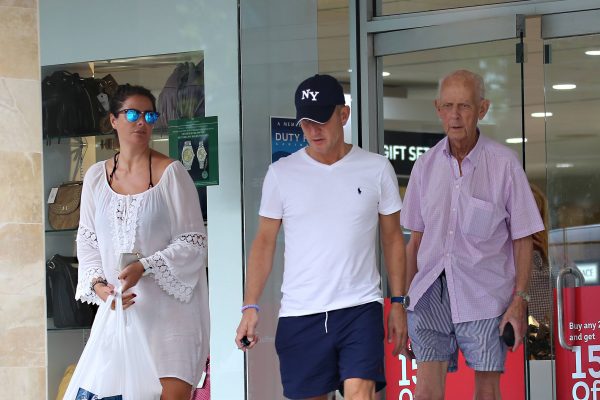 10. "Most Popular Factual Programme."
In 2007, the show was nominated for "Most Popular Factual programme" at the 13th National Television Awards but lost out to Top Gear.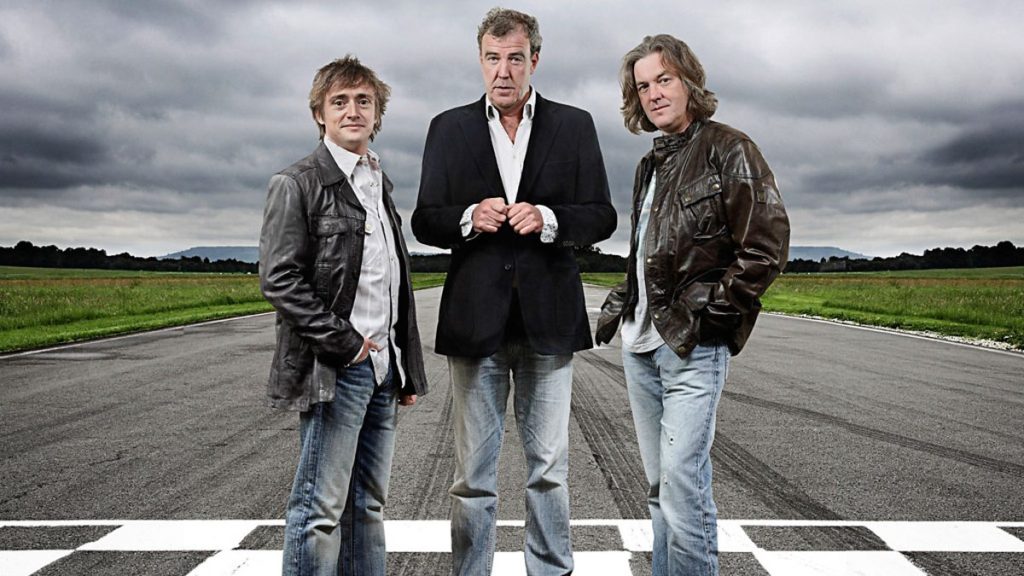 11. Rules of the show.
One man who appeared on Jeremy Kyle was told he had to change out of his branded jumper before he appeared on the show because of Ofcom Rules and was later vilified by Jeremy for his outfit choice.
12. Mentors.
Anyone who appears on the show is assigned a mentor/researcher. What we didn't know is that couples are always separated and they're each assigned a different researcher that winds the guests up in order to bring about a reaction when they come together on the show.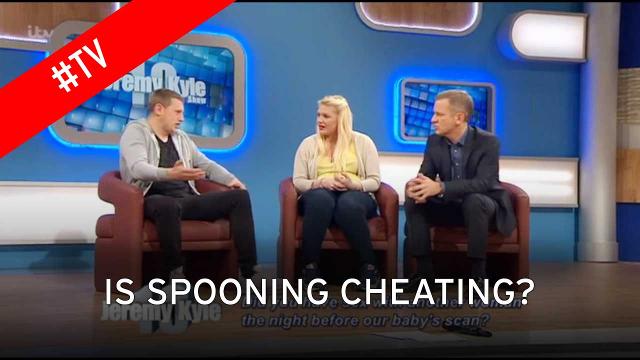 13. The guests on the show.
Guests of the show have admitted they regret ever going on the show because it made them look worse than they actually were. Chris Lyons and his mother Andi appeared on the show after originally applying for the Trisha Goddard show. When Trisha moved her show to Five, Chris and Andi were contacted and asked to come on the show.
Chris says he was up talking to the researchers until 2/3 in the morning and then they were separated just before the show and that's when the baiting continued.
Chris told TheMailOnline; 'They kept coming in and saying: "Your mum said this about you. Your mum said you were a dirty crackhead." Some of the stuff they told me, I thought: "My mum doesn't even talk like that, my mum would never say that."
As soon as Chris and his mum got on stage, Jeremy decided that Chris' drug problems were his mum Andi's fault. At one point Chris said that the way Jeremy was treating his mother was really unfair and the audience clapped, but that bit was lost in the edit. Chris was never actually offered any rehab and was sent back to The Isle of Wight with him mother.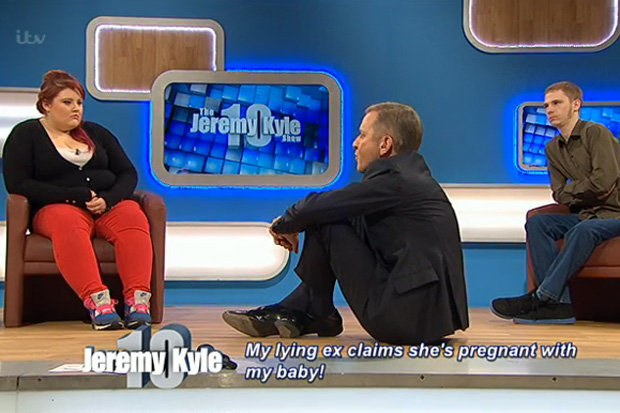 14. How much is Jeremy Kyle worth?
Well, his estimated net worth is around £4 million, but we can never be 100% sure.
An ITV source told The Mirror: "Jeremy Kyle is one of our biggest names and is joining the likes of Ant and Dec and Phillip Schofield when it comes to being well paid." "This extension to his current contract will be signed in the next few days and shows how much bosses think of him at the channel."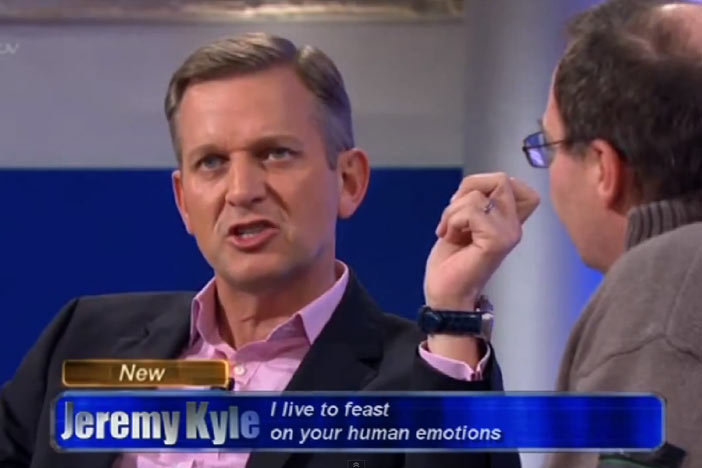 15. There was a proposal on The Jeremy Kyle Show.
A couple who came on the show to discuss problems they were having decided to get married after the man's girlfriend took a lie detector test to prove she hadn't been cheating on him. The pair had admitted to having trust issues for a while before applying to come on the show. When the results came in, the pair hugged and the man got down on one knee to propose to his girlfriend. I suppose not everything on Jeremy Kyle is depressing and sad.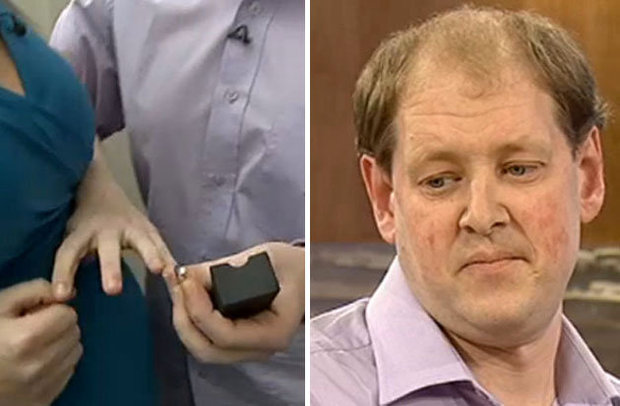 16. There was a 'naked' woman on the Jeremy Kyle Show.
Twitter went into meltdown one day when there was a woman spotted in the audience "half-naked". People took to Twitter to express their shock.
"#jeremykyle sure there is a naked woman behind you lol," one viewer tweeted.

Another added: "Definitely just thought this woman on #jeremykyle was half naked…."

"JESUS CHRIST at first glance I thought she had nothing on, scarred FOR LIFE….. #jeremykyle," said another.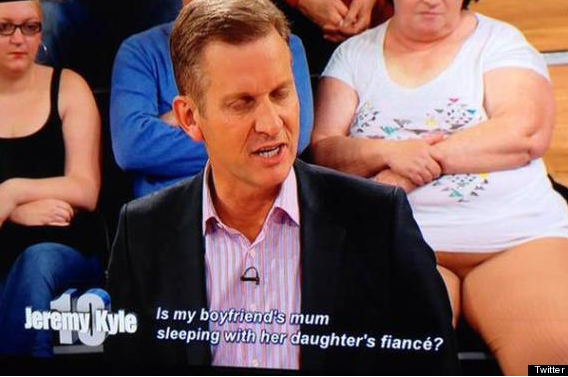 The woman wasn't actually naked, she was just wearing nude coloured leggings which made her look like she'd forgotten to put pants on!
Don't forget to share this with your friends if you enjoyed it!
Advertisment
Next Post