Advertisment
I think we can all agree that our make-up mistakes were completely disastrous when we were younger. We are not sure what we were thinking about wearing blue eyeshadow and that much mascara that our eyelashes all clumped together to form one huge eye lash. Luckily, kids these days don't actually have to cope with the embarrassment because anyone over the age of 12 can do a full face with their eyes shut.
This is seriously unfair because we had to endure at least 4 years of walking around like a disaster before we learnt how to look half decent. I think we'd all rather roly poly over five miles of upturned plugs than re-live the embarrassment of our horrific make-up mistakes.
Advertisment
Anyway, here are 15 terrible crimes we all committed when we were younger.. prepare yourself to re-live those haunting memories.
1. Waterproof mascara
Every single school decided that they would ban every girl wearing make-up. So, in our eyes the only way we could get out of being caught was to settle for waterproof mascara. We all took this to school with us when we were younger… of course we had to have the Miss Sporty version of this that came out.
via/makeup
2. Wearing four different mascaras at once
When you decided that you were going to rebel at school, you started wearing make-up and the teachers couldn't really do anything about it. For some reason it was a huge trend to have the most clumpy mascara possible when we were younger. This meant we tried about four different mascaras on at once and thought that clumping all our eyelashes together was actually a good look. We ended up with about three eye lashes by the end of it.. not cute!!
via/mybeauty
3. Rimmel sun shimmer
Throughout the year our tan from our holidays faded and because we were too young to use the sun beds we decided that fake tan was our only option. If there was one fake tan we all invested in it was the Rimmel one. The best thing about this was that it was glittery – and back then we loved nothing more than glitter.
via/mcnally
4. Dream Matte Mousse
If there was one foundation that every single girl used to have back in the day, it was Dream Matte Mousse. There was actually nothing cute about this because for some reason we only bought the one that was about three shades darker than our actual skin tone. If we didn't have slag lines, then we weren't wearing it correctly.
via/cosmetic
5. Bourjois Bronzer
If there was anything we added on top of our foundation to make us even DARKER it was this Bourjois Bronzer. We 100% didn't need to wear this back in the day, but in our eyes we couldn't think of anything better than being as dark as possible. Every single person could tell that we were just completely caked in make-up… but we didn't care because we thought we looked absolutely fabulous.
via/madem
6. Doing a french manicure ourselves
We really didn't have any source of income back in the day, this meant that we had to make do with our own set of skills. We didn't want to fork out to go and get our nails done, so instead we just bought the stuff and did it ourselves. I think we had to most AWFUL nails ever when we were younger.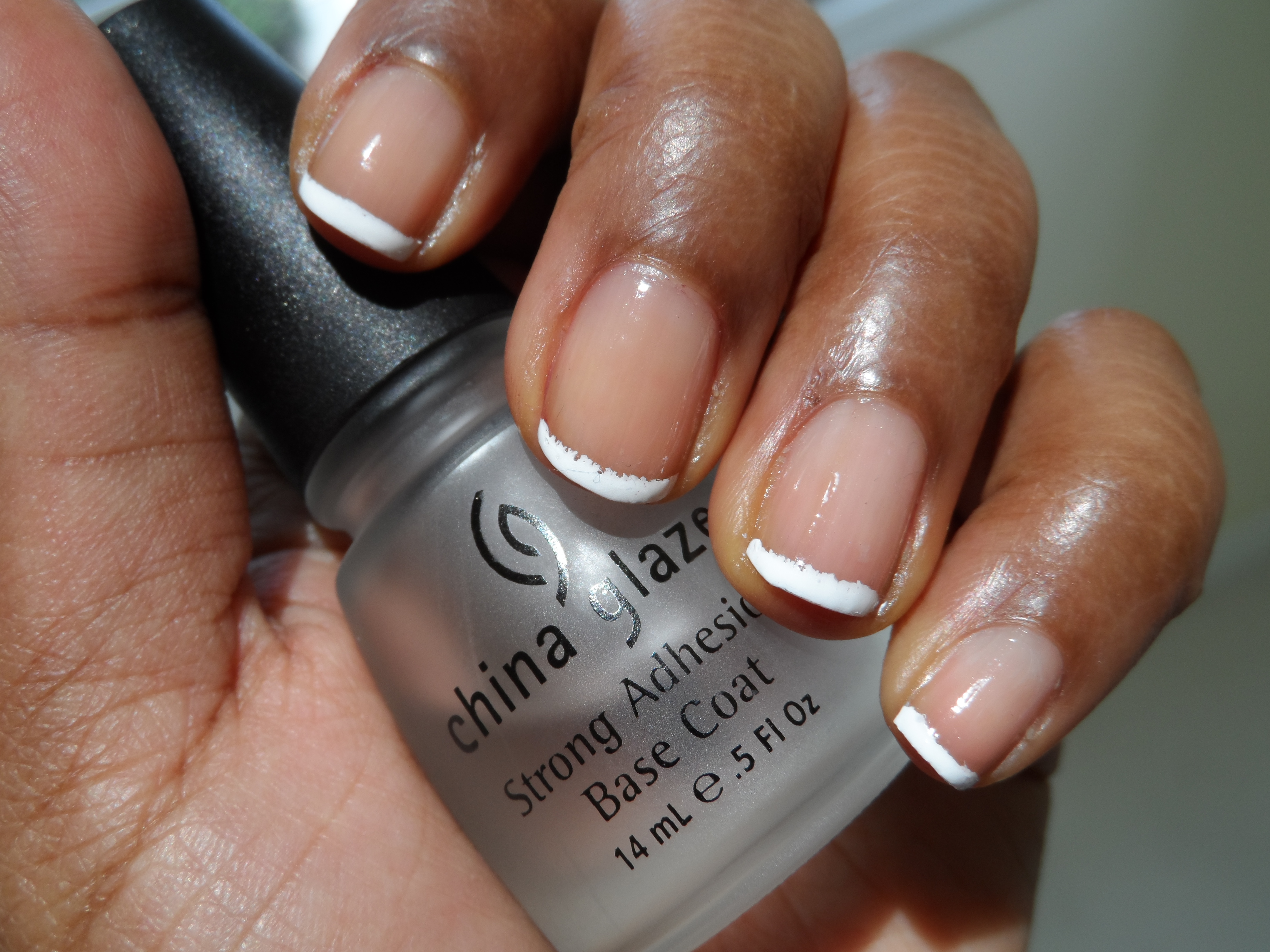 via/crystal
7. Stick on nails
If we didn't want the stress of having to try and do a french manicure ourselves, we decided that stick on nails were the best option for us. They were easy to get on… but they were just as easy to flick off at any moment. It was not a cute look when you had three nails that had fallen off randomly. We used to buy these cheap from Boots and we always went for the most ugly colours possible. Why did we think half of the decisions we made back in the day were okay?
via/australian
8. Blue eyeshadow
If there was one colour eye shadow that every single person thought they could pull off, it was blue eyeshadow. I think we must have got this look from Paris Hilton or someone like that… we cringe so badly when we see pictures of ourselves from back in the day! We didn't just put it on our eye lids either, we decided to plaster it round the whole of our eyes…
via/pinterest
9. Gloopy lip gloss
We used to LOVE putting lip gloss on when we were younger. Wherever we were, we always had a nice lip gloss on us. We would reapply this every 20-30 mins so we looked good. The worst part about this gloopy lip gloss was that whenever there was a slight breeze our hair would fly up and get stuck to our lips. Awful!
via/beauty
10. Plucking our eye-brows until we had practically nothing left
We all went through this phase when we were younger. We decided that we could embrace the pain of plucking our eyebrows so we thought we could pluck them until we had practically nothing left. This was just embarrassing because when we realise what a disaster we had made me had to draw over them – which never worked out well either!
via/self
11. Lip liner
This was a huge trend. You would have a reasonably nice colour on your lips, then you would outline it with a dark lip liner. We don't know where this look came from… but it wasn't a good one. All the celebrities used to obsess over this when we were younger so I think that's why we thought this look was a good idea. via/buzzfeed
12. Build-up tan
For those pale people out there, the one option was a build up tan that moisturised your skin at the same time. The best thing about this was that it was a gradual tan so you didn't have to commit to being orange in an instance. However, this was drastic because we all showered it off and it just went ridiculously streaky. I think the worst part about this was the colour that it used to turn our hands. Anyone could tell in an instant that we had used fake tan just by looking at our hands. Embarrassing!
via/thesunday
13. Blusher
We all know that after foundation comes blusher. We completely coated our cheeks in the pinkest blusher out there. We still look back at pictures that were taken of us back on the day and cringe so much. I don't know why we thought that this looked remotely nice.. we were delusional!
via/rocka
14. Juicy Tubes
We always managed to find money to splash out on Juicy Tubes when we were younger. We must have had so many of these back in the day… you were absolutely gutted when you lost one of these though! I remember blaming my friend for stealing mine once because the day I lost it she got one the same colour. She never admitted it though!! The worst was when the teacher saw you applying it and the confiscated it from you. Horrible!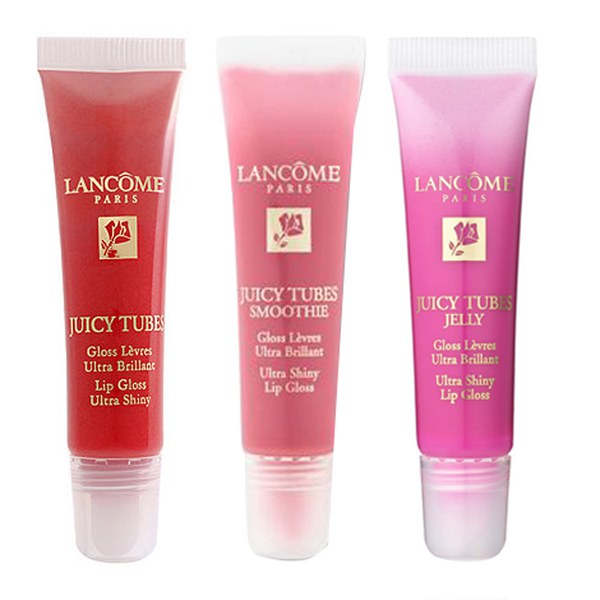 via/lookfantastic
15. Tooth gems
Now this was a trend that hit us all back in the day. For some reason we decided that putting gems absolutely EVERYWHERE was the way forward. This meant that we took it to the next level and put it on our teeth. They used to put this on with nail glue so they were properly stuck on there – I am sure that this wasn't safe! Either way, we didn't care… as long as even our teeth had diamantes on we were sorted!
via/village
Advertisment
Next Post