Advertisment
1. Angus T Jones left the show because of his religious views.
As his character Jake got older, Angus told the producers that he was becoming increasingly uncomfortable with his characters new "adult" arc. This all stems from his strong religious views, so producers gave him a lesser role before finally cutting him out of the show completely. When Jake returned to the show for the series finale, fans were shocked at how different he looked and Angus told to fans about missing the show saying;
"Getting to be back on the set with everyone again kind of showed me how much I did like it." Sure, it's not a guarantee that he comes back, but this is a long way from the kid who once said, "You cannot be a true God-fearing person and be on a television show like that."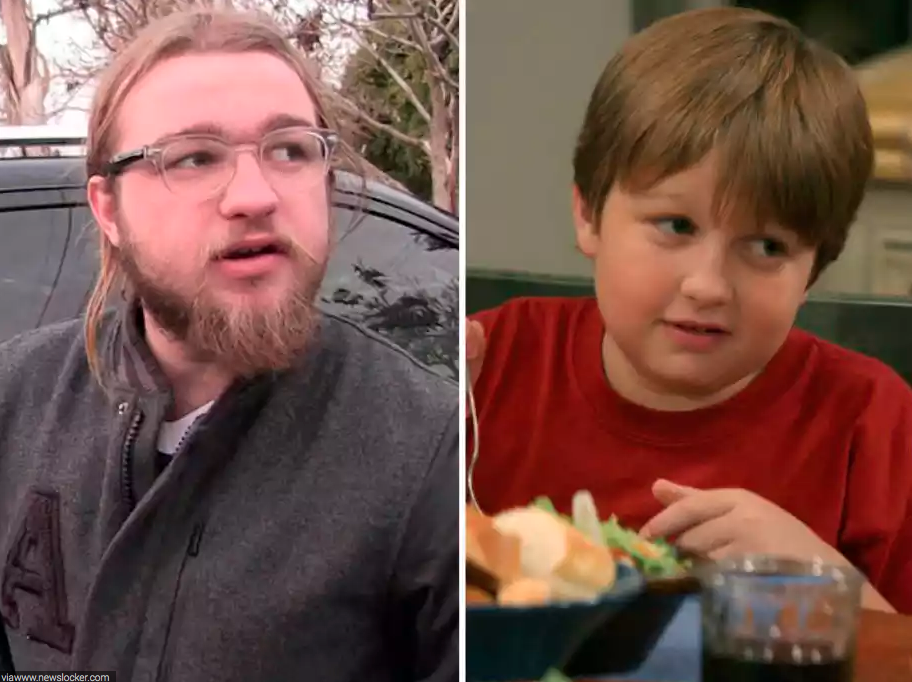 2. John Cryer is nearly bald.
It might look like Jon Cryer has a head full of hair, but he doesn't! He has to have a sort of wig stuck to his head made out of things like shoe polish, he describes it as a roller that gets rolled across his head to hide the baldness.
Advertisment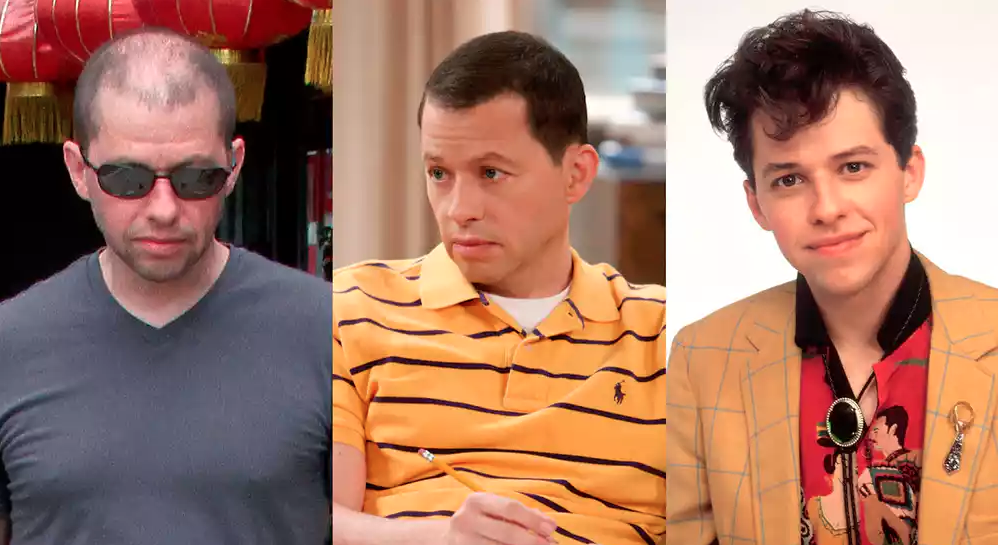 3. Blythe Danner was supposed to play the mom.
Blythe Danner was originally cast as Alan and Charlie's mom in the show until there was a falling out between her and the showrunners, she suggested in an interview that the fallout had everything to do with the reason she was recast. However, since then, the producers of the show have gone on to talk about Blythe, and how much they admire her.
"Blythe is a wonderful actress who was put in a part that was not a good fit for her."
After she was recast, Holland Taylor was recast as the mom and the pilot was rewritten and reshot.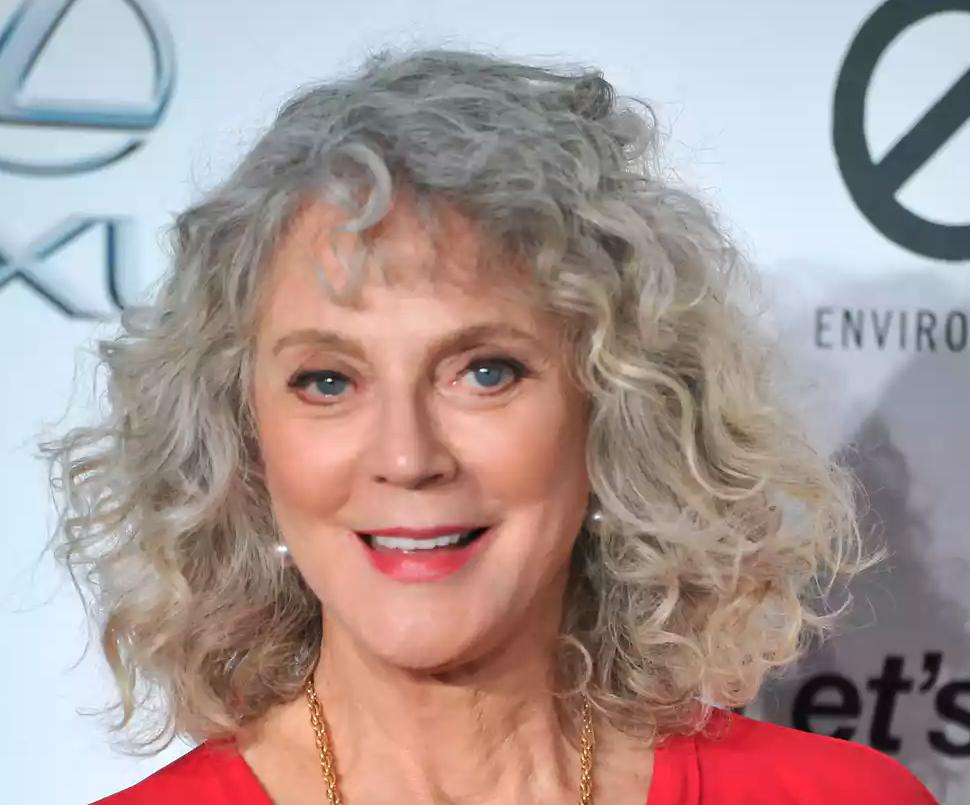 4. Hugh Grant was meant to replace Charlie Sheen.
Hugh Grant was supposed to be the man to take of Charlie's Sheen's role in the show after the very public fallout with the show's producer Chuck Lorre. When I say he was supposed to take over Charlie's role I mean for a brief period of time, this brief period of time was about 2 hours to be exact.
Chuck Lorre offered Grant the role whilst he hummed and hawed over the phone and told Lorre he would have to think about it. Grant decided to turn down the role because he didn't want to be tied down in a contract for so long.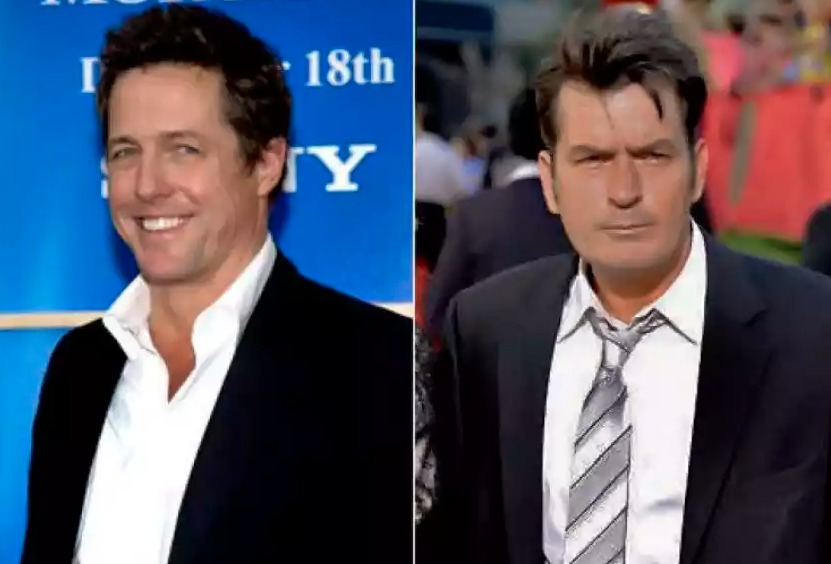 5. Jon Cryer almost lost out on the role of Alan.
Jon Cryer has previously said he was in the running for another character when he was auditioning for Alan. That character was Gaius Baltar on Battlestar Galactica which was finally handed to James Callis. Jon almost didn't get the role of Alan because one of the show's producers didn't like him. He had to come back for another audition where he had to personally impress that producer, which he passed with flying colors.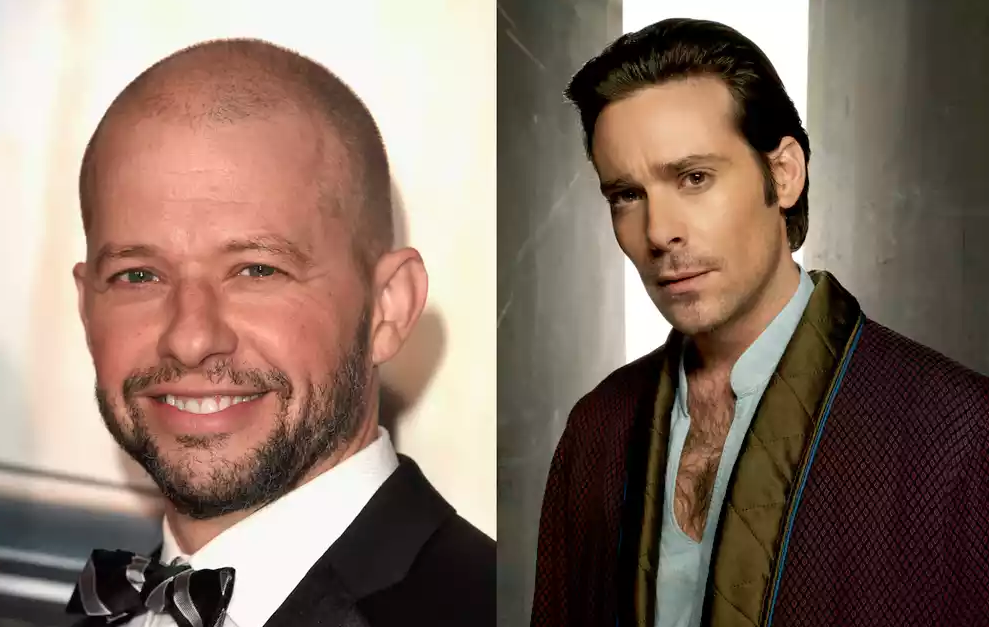 6. Jenny McCarthy.
After Charlie Sheen revealed her had HIV, ex-cast member Jenny McCarthy came out and spoke about how she was angry with Sheen and the show's producers about the fact Sheen didn't have to reveal he had HIV.
McCarthy came out and said; "I don't even know how to feel about that. I'm like, 'Wait a second. If I have to be upfront about herpes, how could you not be upfront about HIV?"
She wondered if it was even legal to hide something like that. After all of this, Sheen replied saying he had contracted the virus after he had left the show.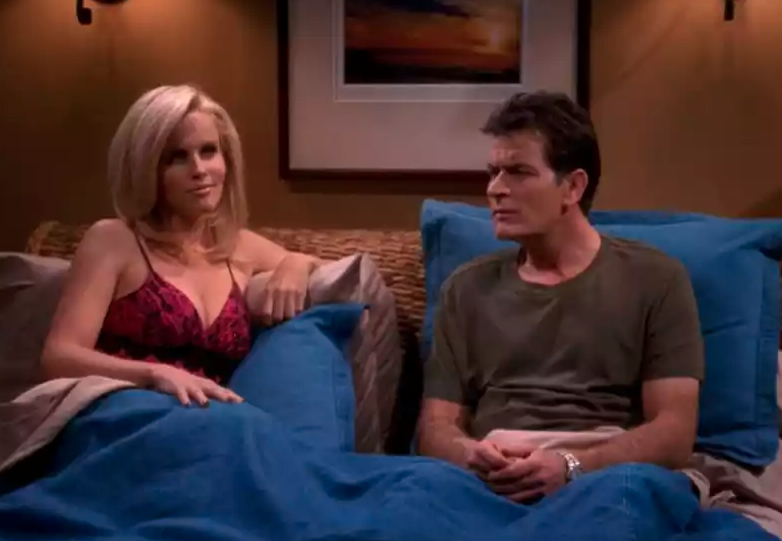 7. Berta was meant to be foreign and not permanent.
Conchata Ferrell, who played the role of Charlie's housekeeper, was only supposed to appear in the show as a recurring character and was supposed to move out of Charlie's house when Alan and Jake moved it. The producers wanting the housekeeper to be foreign so Conchata decided she was going to audition for the role in two different ways, one in a foreign accent and one as "Berta" but when she got to auditions and saw how many people were there she didn't think she would have enough time to show the producers both.
When it was her turn she told Lorre; "I know that you're looking for, like, a Russian or a Polish accent, and I've got a pretty good Russian. However, I bring my own ethnicity to this, and I've worked this material. It works better in Trailer Park than it does in anything else." They laughed, let her do it her way and loved it.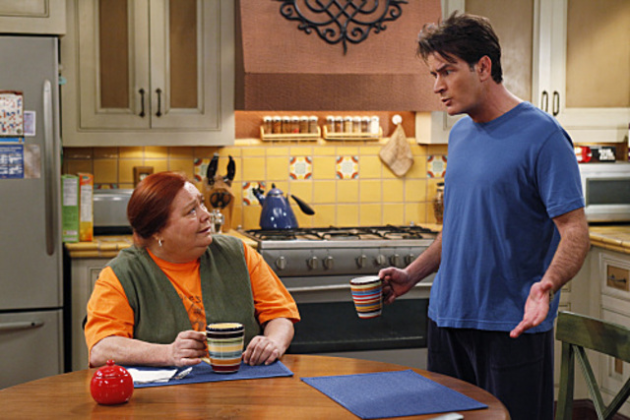 8. Charlie and Jake weren't the only ones cause controversy.
Although it was mainly Charlie and Angus who were in the spotlight for causing controversy behind the scenes, Jon Cryer went through a very public custody battle for his son Charlie (not named after Charlie Sheen). He won with a clear majority 98%. His ex-wife Sarah Trigger was declared unfit to be a mother and in 2009 her new husband David Dickey called the police about an injury their own son had sustained. When the police arrived, they noticed rope and burn marks around the child's neck and immediately arrested Sarah Trigger for child abuse.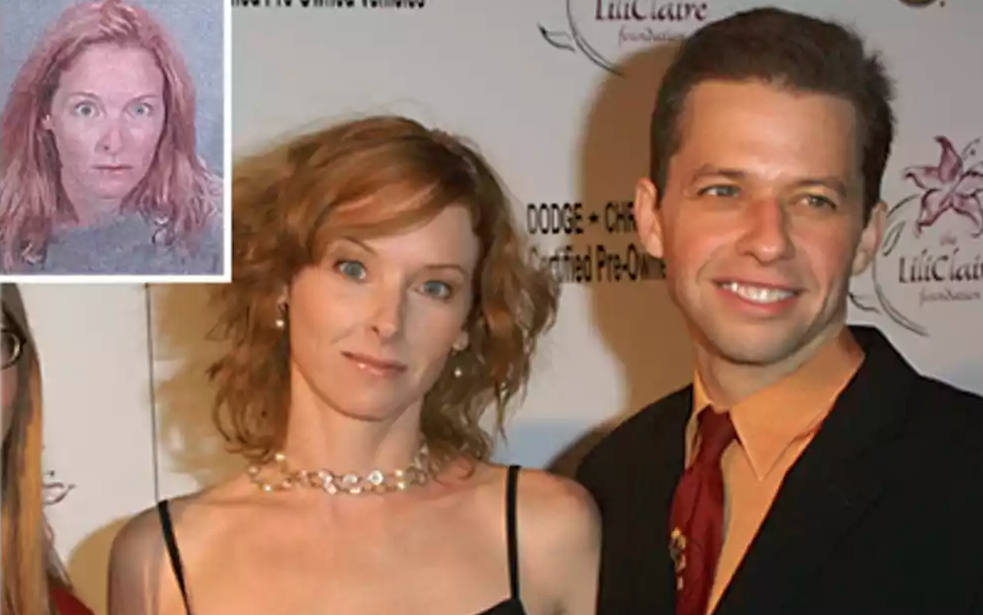 9. Sheen threatened Ashton Kutcher.
Charlie Sheen was strangely quiet about the fact he'd been written out of the show and replaced by a much younger, better-looking star (Ashton Kutcher). After a couple of years and souring viewership numbers Charlie took to Twitter to tell Kutcher to stop ruining "his" show.
Kutcher replied saying; "Dude, shut the f— up! Enough already." This seemed to get to Charlie becuase he soon apologized. He hadn't obviously seen what Kutcher had said about him on the Jimmy Kimmel show because Sheen took straight to Twitter again and said; "But news flash. Dood, you ever tell me to shut the f— up ever again and I'll put you on a hospital food diet for a year. #YaFeelMe Jr?"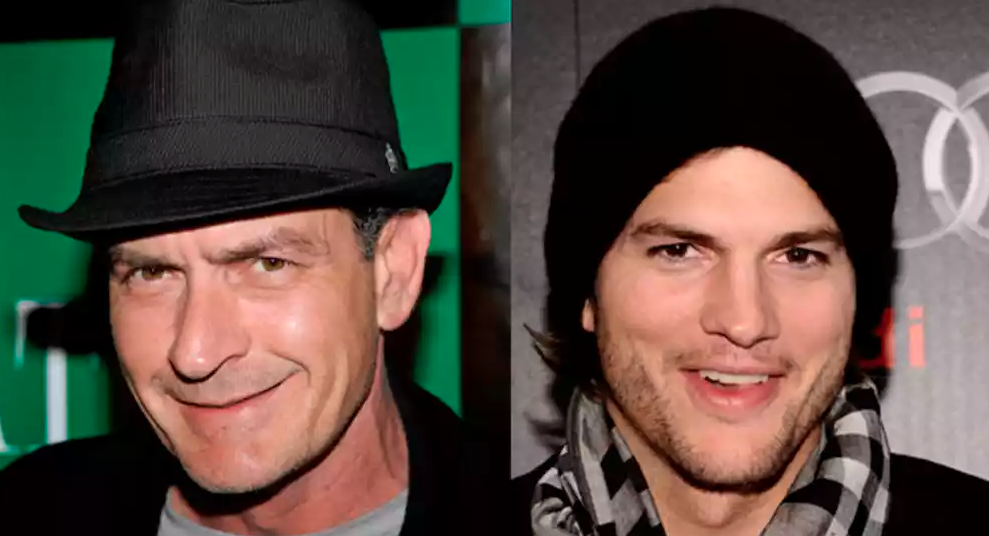 10. Charlie Sheen slept with Jon Cryer's girlfriend.
After his divorce, Cryer started dating a woman. When he introduced her to Charlie, Charlie acted like he didn't know her when in fact he did know her, he knew her very well. Later on, Sheen pulled Cryer aside and told him he used to date the woman and dumped her when she refused to have a threesome with him and another man. NICE Charlie!
11. Angus' criminal family.
Angus' uncle Eric Claypool is currently serving a 99-year sentence for shooting a man in the back of the head with a shotgun (that man apparently sexually abused Claypool). His mother got drunk and ripped a meter out of a taxi one night then punched a cop in the face when he tried to arrest her. Five years after that, Angus' mum was arrested again for breaking into someone's home and trying on a pair of their shorts. Angus' father has been arrested a couple of times, one of those was after he was found dragging his wife out of their car and pushing her to the ground.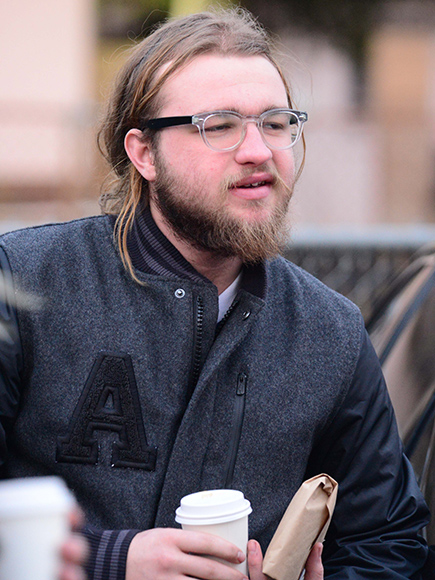 12. The love triangle.
When Ashton joined the cast of Two and a Half Men, he was still married to Demi Moore. In 1984, Demi and Jon starred alongside each other in No Small Affair, the pair briefly dated afterward but not for long. When Ashton replaced Sheen, Jon felt a bit awkward about the situation not knowing Ashton already knew. He
He approached Jon; "Oh, man, I just want to say, Demi told me you guys use to date. Totally cool. Don't feel weird about it."
Jon and Ashton weren't the only ones connected to Demi, she was also engaged to Charlie Sheen's brother Emilio Estevez.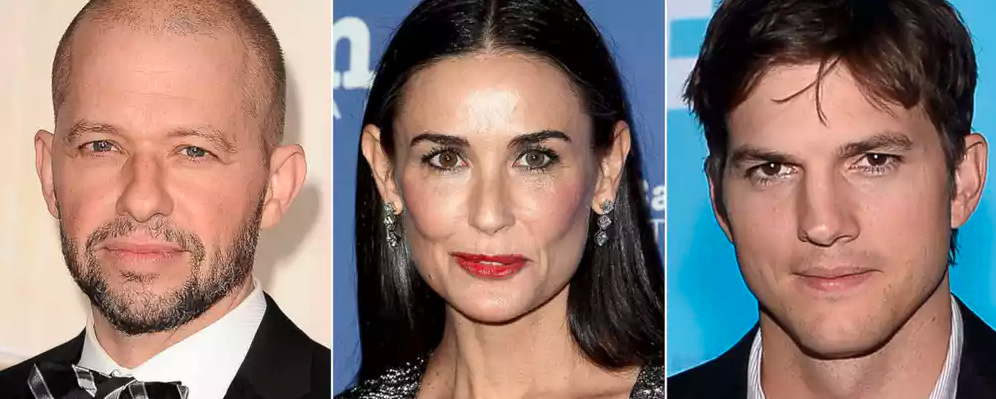 13. There was another planned ending for Charlie.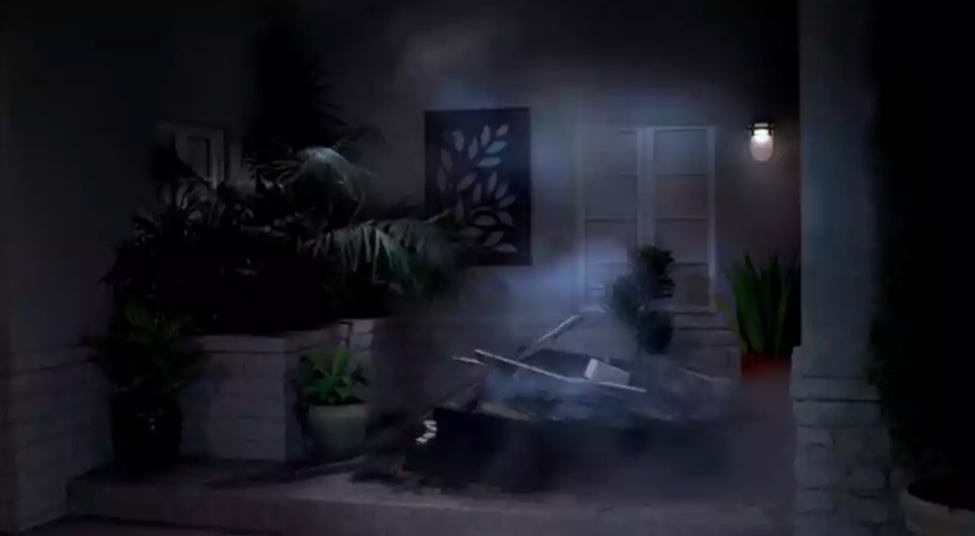 The series ending where we see Charlie's body double being crushed by a piano has it's supporters and it's detractors. But there was going to be a different ending for Charlie, which Lorre revealed; "Our idea was to have [Charlie] walk up to the front door in the last scene, ring the doorbell, then turn, look directly into the camera and go off on a maniacal rant about dangers of drug abuse. He would then explain that these dangers only applied to average people. That he was far from average. He was a ninja warrior from Mars. He was invincible. And then we would drop a piano on him."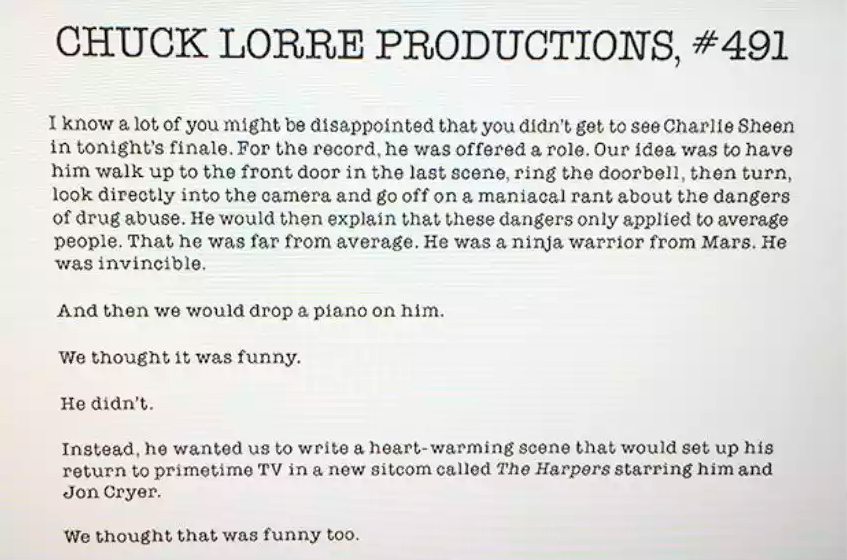 Advertisment
Next Post