Everybody loved The Bill back in the day. How good was the theme tune?! It brings back so many good memories.
Take a look below at what these legends of our childhood are up to nowadays.
You will be very surprised!
1. PC Reg Hollis
How good was Reg! PC through and through, a bit creepy at times but a true Bill legend. He was so clumsy in the programme but grafted and was a proper 'bobby on the beat'.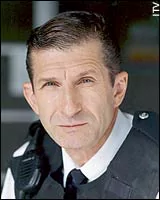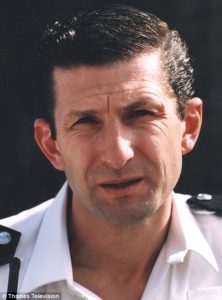 It appears Reg or Jeff Stewart by his real name has shaken off that clumsy nature he has shown in the bill and has recently appeared in 'Hooligan factory', a film based around prison, violence and football hooliganism. Not sure his former character PC Hollis would have approved of this.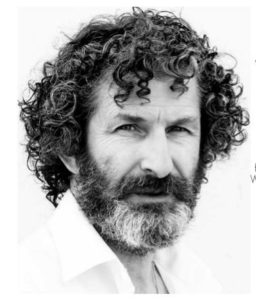 2. SGT June Ackland
Another Bill veteran June managed to climb her way up the ladder to SGT. 24 years at Sun Hill is going to ensure you have plenty of friends and 'aunty June' as she was affectionately known by her colleagues had no shortage of them. She had a calm approachable manner and often played agony aunt to many of the Met police force. However putting Londons toughest behind bars for a quarter of a decade is going to make you a fair few enemies. As June found out in the 1995 storyline 'target' which saw the mother and friend of a con that June had put away years prior try to seek revenge on June by killing her.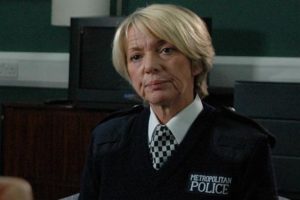 June or Trudie Goodwin continued her ITV soap career when the Sun Hill doors closed for the final time. Moving from central London crime busting to the quiet farms of Emmerdale. It couldn't get any different for this legendary actress.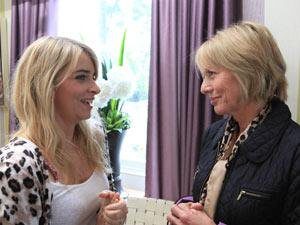 3. PC Tony Stamp
22 years on the beat for Tony Stamp. This character had his fair share of highs and lows, including a one night stand with June. He also went on trial in 1998 for vehicular manslaughter when he killed a pedestrian in a car chase but was cleared of all charges and also dodged the bullet of the police disciplinary hearing, managing to keep his job as Sun Hills primary area car driver.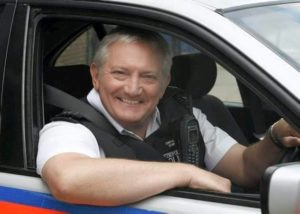 Tony has chosen a much more relaxed retirement from the force. Graham Cole has actually picked up an OBE since the Bill. He has appeared in one-off guest appearances on tv shows such as ITV's Law and order UK and BBC's Doctors. He also played King Cuthbert in pantomime at the back end of 2016. Take it easy Tony, your retirement is well earned!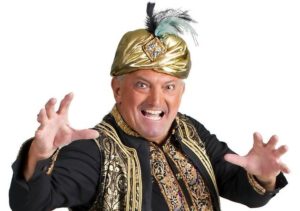 4. DI Neil Manson
DI Neil Manson arrived in 2003 to replace acting DI Sam Nixon and he had his fair share of controversies. His rise through the ranks at a young age seemed to irritate his colleagues initially but his ability soon became clear as he solved his way through case after case in that legendary CID office.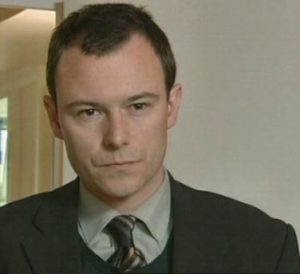 Andrew Lancel, like his character DI Manson has had his own issues since leaving the Met Police. He left and went straight into a role in ITV's Coronation street as Underworld boss Frank Foster, but was murdered of the show in a whodunnit scenario after just over a year. He has since been involved in a trial accused of indecently assaulting an underage boy but was thankfully cleared of all charges.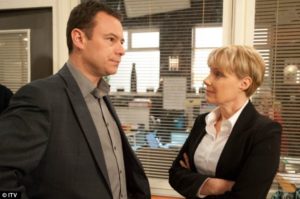 5. Mickey Webb
Surprisingly enough he only spent 6 years at Sun Hill but was a major character during his spell. A bit of a ladies man in the station Mickey had his fair share of relationships within the force. However in 2003, a very intense storyline involved Mickey luring a wanted criminal to a warehouse, but due to his sporadic methods he didn't have any backup. Mickey was then tied up and raped by the criminal, this forced Mickey into being transferred to the Murder Investigation Team.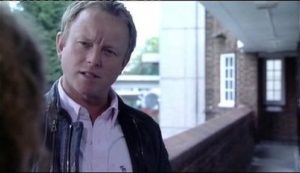 Chris Simmons who played the popular Mickey Webb has since thrown himself into more soap work appearing on Holby City, Eastenders as Mark Stone, Doctors and Casualty. He has also appeared in a few low budget action movies, namely, Undercover hooligan and Ibiza undead. Mickey stick to what you know please, get yourself another job playing a cop that isn't afraid to bend the rules to get justice!
6. DS Phil Hunter
DS Hunter first arrived at Sun Hill in 2002 shortly after the Sun Hill fire. He brought with him a big ego and always came across as a maverick. He had a hilarious way of winding up all of the other detectives and this made him the joker of the station. He had several flings during his time at Sun hill, none more memorable than his affair with Sam Nixon which caused all kinds of problems. His relationship with notorious villain Ron Gregory also nearly lost him his job as he was teetering on the edge of being a bent cop, however, he never crossed that line.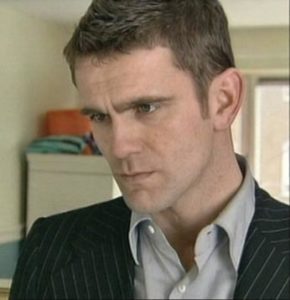 It's been all systems go for Scott Maslen who played Phil Hunter since The Bill stopped airing. He has appeared on Strictly Come Dancing in 2010 and the 2015 version of Celebrity Masterchef. He also voiced the character Claude Speed in video game Grand Theft Auto 2. However Scott is quickly becoming a legend in another famous long standing TV show; BBC's Eastenders, playing Jack Branning, believe it or not, an ex-copper.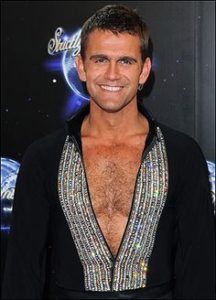 7. Superintendent Jack Meadows
LEGEND. This guy was the rock of Sun Hill and the longest serving character remaining when the show ended in 2010. Jack would regular sit in his office chewing the fat about a case with a glass of whisky. This man was a hero but had his fair share of women problems after cheating on his wife of 28 years with a high-class escort in 2003.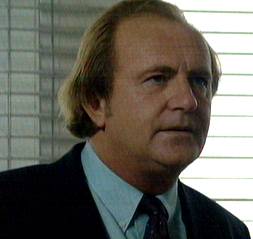 Simon Rouse who played the endearing Superintendent has had a quite relaxed retirement from the force (I'm not surprised with that pension). A couple of guest appearances in Corrie and Casualty before arguably his biggest role since Meadows; Len Danvers in ITV's brilliant and popular show Broadchurch.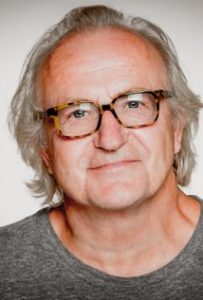 8. Inspector Dale Smith 
Smithy arrived at Sun Hill as an ambitious PC but didn't always get his own way with managers and colleagues as he was lacking any sense of political correctness, often appearing sexist or racist. He fell madly in love with PC Kerry Young who had recently split up with her gay husband PC Luke Ashton and also wisely formed a close working relationship with Sun Hill legend Inspector Gina Gold.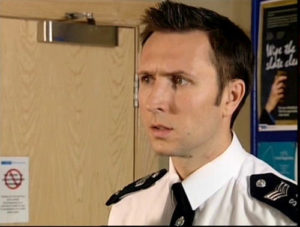 Alex Walkinshaw was another character who stayed till the bitter and sad end of the show. He has since gone on to other long standing soap programmes such as Waterloo Road, Casualty and Holby City.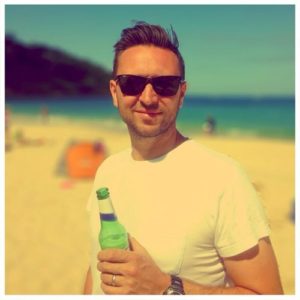 9. Superintendent Tom Chandler
This one is really rolling back the years. At first, he appeared as the charming and charismatic new face of Sun Hill when he arrived in 2000. But Chandlers true colours started to emerge as he engaged in an ongoing and illicit affair with the attractive and young DC Kate Spears. Eventually, a build up of events led to Chandler committing suicide in his office in Sun Hill in 2002, so it was a short but action packed spell in the Bill for this blast from the past.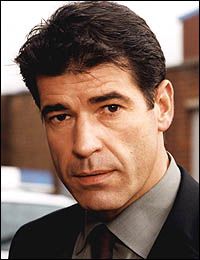 Steve Hartley who has been out of Sun Hill for 15 years now has gone on to have a long and reasonably illustrious acting career. Immediately after leaving he went to what seems like an attempted remake of the Bill based on the amount of characters having appeared on it since leaving Sun Hill; Doctors. He has also featured in Happy Valley, Silent Witness, Ripper Street, Eastenders and a whole host of household names.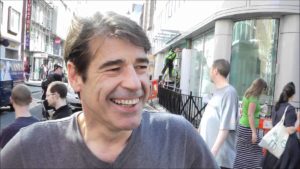 10. Gina Gold
Kind hearted, sweet natured, and rock solid member of the Sun Hill station. She served from 2002-2008 but left a great impression on the station and its staff. She also had her issues, after a night of heavy drinking with her friend Smithy she found herself under arrest in 2003 for drink driving, crashing her car into a wall. She was also suspended in 2005 for drinking on duty. Wait till you get home Gina!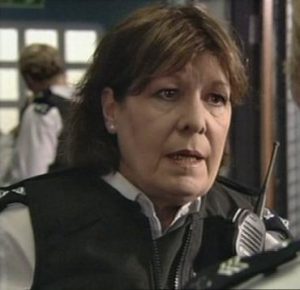 Gina or Roberta Taylor who plays her is another who has had a quiet retirement from the police force. Appearing in a couple of episodes of Holby City and a few other shows. Perhaps the most surprising role has been her appearance in football hooligan movie Green Street 3!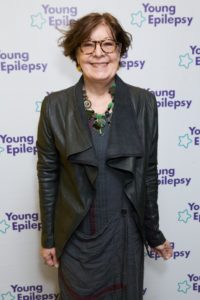 11. Crime Scene Examiner Eddie Olosunje
Remember this guy! You knew you were in for a big case if this legend rocked up to examine the scene. He was a bit of a charmer and often tried it on with Sam Nixon but had no joy. He was on the show for 5 years from 2005-2010 yet never revealed too much about himself.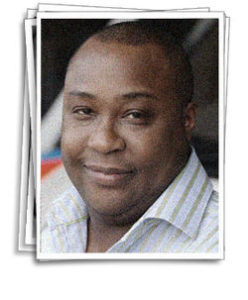 Jason Barnett who played Eddie has gone on to have quite a fruitful acting career since the show ended. Appearing on comedy tv shows Phoneshop and Bad Education. Along with more serious acting roles in Agatha Raisin and Death in Paradise. Good on you Eddie!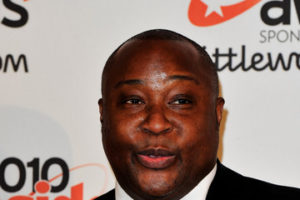 12. Borough Commander Adam Okaro
Adam Okaro was a strong but caring leader who wasn't scared to take full responsibility for his actions. Adam's commitment to the job got the respect of the officers of Sun Hill in a short period of time. His long friendship with Gina Gold helped him through the bad and darker times at Sun Hill. After nearly 4 years at Sun Hill as Superintendent, he was promoted to Borough Commander.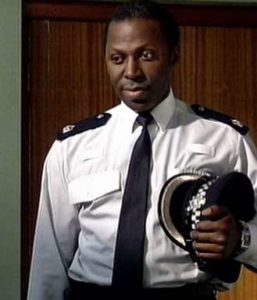 Cyril Nri who played Okaro has been away from Sun Hill for over 10 years now and has pushed on with his acting career. He has been very successful with roles in Law and Order UK, Holby City, Doctors, Death in Paradise and many other appearances.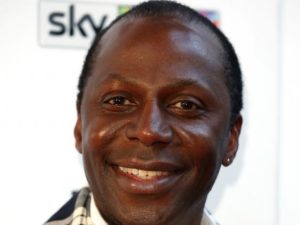 Next Post