Advertisment
Are you a Big Bang Theory expert? Take the test above and test yourself!. In the meantime…
The show about four nerdy scientists Sheldon, Leonard, Howard and Raj has been running since 2007. It's on its tenth season now and has introduced us to a lot of different characters over the years includingSheldon's girlfriend Amy & Howard's wife Bernadette. You might be a huge fan of this American sitcom, but I bet you didn't know all thirty of these facts about the show. Enjoy 🙂
1. Every cast member has seen Penny naked apart from Howard.
2. Recurring guest Mayim Bialik is the only cast member to have a PhD. In 2008, she completed her neuroscience studies. She earned her Ph.D. in Neural Biology.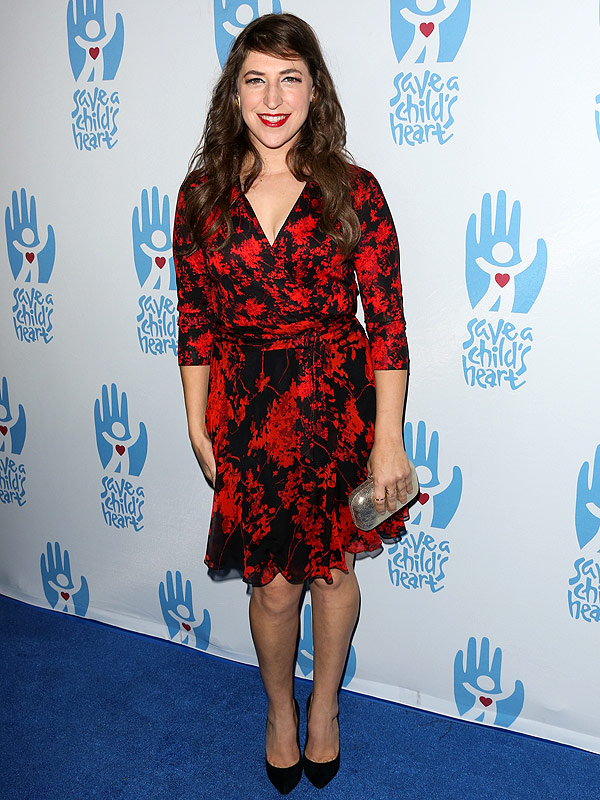 3. Jim Parsons audition for the role of Dr. Sheldon Cooper was so good that creator Chuck Lorre immediately asked Parsons to come in for a second one, because Lorre wanted to be 100% sure Parsons was as brilliant as he seemed. After the 2nd audition went perfectly, Lorre cast Parsons on the spot.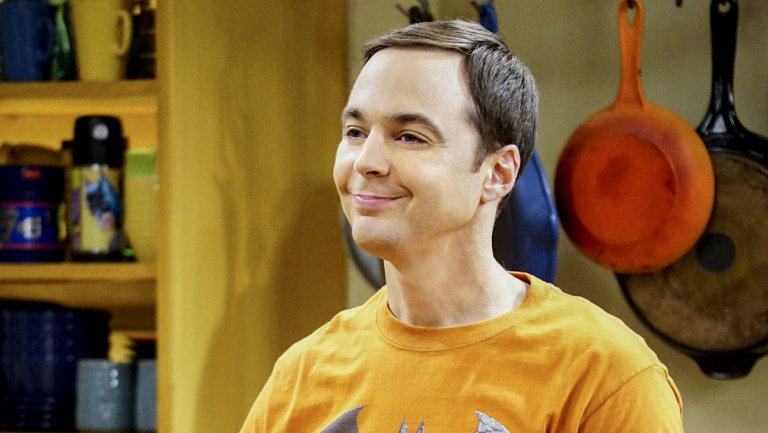 4. Chuck Lorre always flashes one of his "vanity cards" at the end of his shows. As the credits role, in between the sponsorship ads, a piece of his writing always flashes up on screen but it always appears too fast for anyone to actually read it.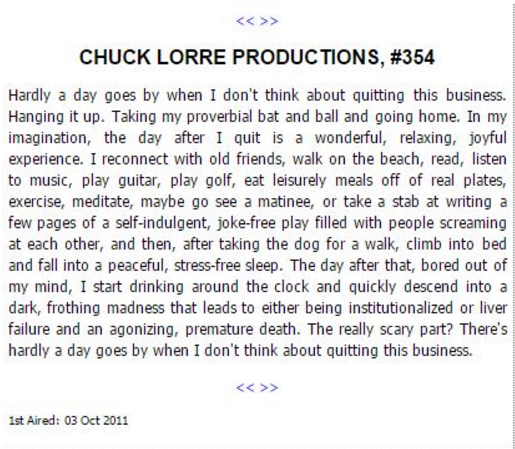 5. The Theremin is regarded as the hardest instrument to play. When Sheldon plays it, it's actually Jim Parson's playing it.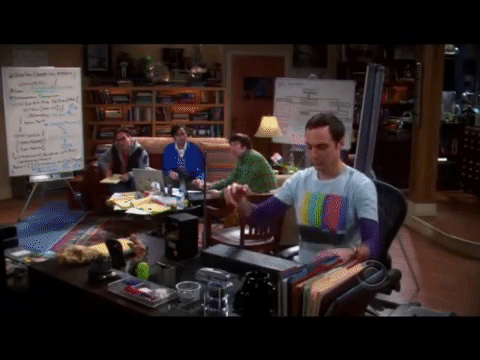 6. Sheldon's soothing song "Soft Kitty" is actually based on executive producer Bill Prady's daughter's pre-school song.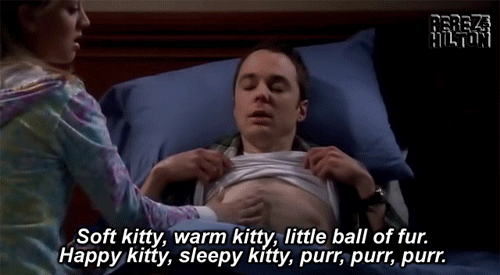 7. The two main characters (Sheldon Cooper and Leonard Hofstadter) are named after late television producer Sheldon Leonard.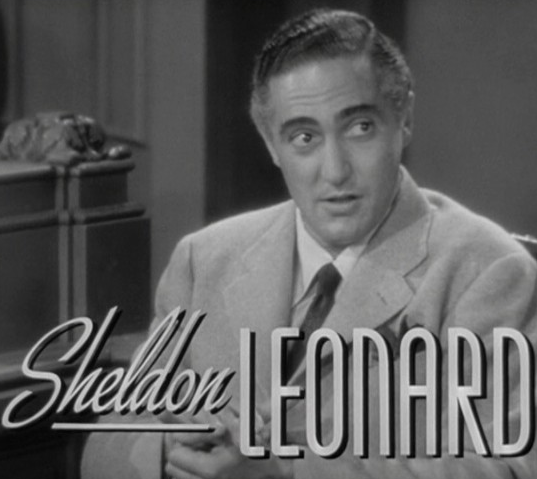 8. Kaley Cuoco missed filming two episodes of season four because of a broken leg that was the result of a horseback-riding accident.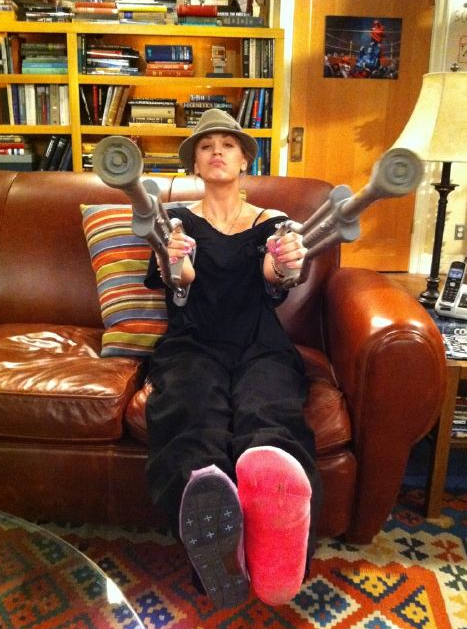 9.  Jim Parsons (Sheldon) actually gets motion sickness in a car so he much prefers to drive himself.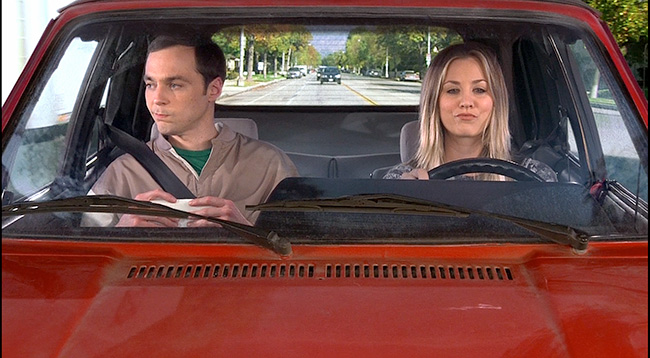 10. There was a TV show in Belarus called The Theorists which was an exact replia show of The Big Bang theory. Chuck Lorre and Bill Prady were prepared to take them to court over copyright but when the cast of the show found out they all quite anyway.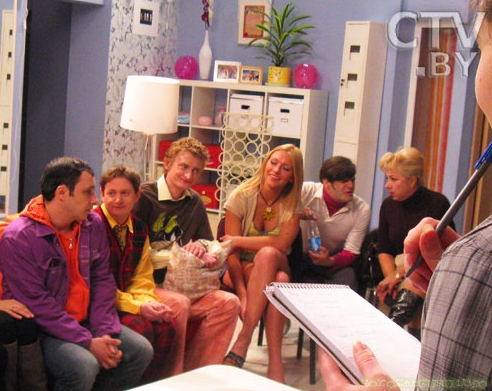 11. Penny has been using the same purse since Season 1/Episode 2.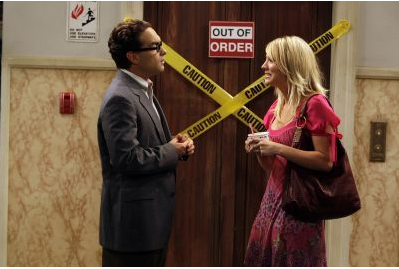 12. The shirts Sheldon wears from the "Green Lantern" comic book series are various colours with a corresponding symbol, with each colour representing a different corps of heroes or villains (e.g. Red Lanterns, Orange Lanterns, etc). In the comics, each colour also represents an emotion, which gives the viewer a clue to Sheldon's temperament/mood for the day.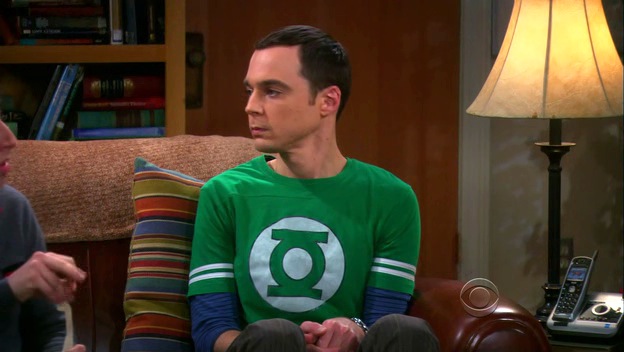 13. Raj's inability to speak to women, was based on an old co-worker of Bill Prady's, when he worked at an office company.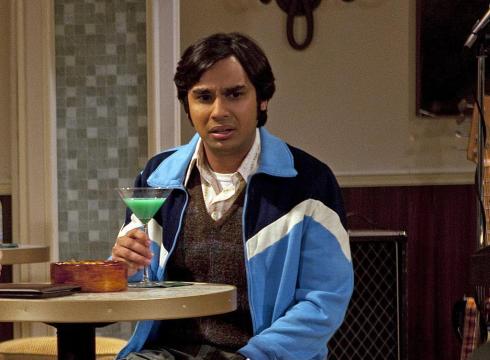 14. A lot of fans of the show have questioned if Sheldon has Aspergers Syndrome due to his behaviour and mannerisms. The producers of the show have repeatedly denied that Sheldon has Aspergers but Jim Parsons has said numerous times that he thinks Sheldon has Asperger's and that he plays him as if he does.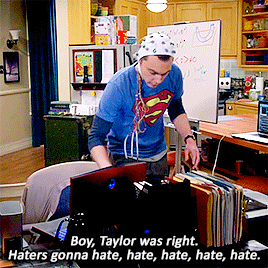 15. Kevin Sussman, the comic book store owner actually used to work in a comic book store before he became an actor.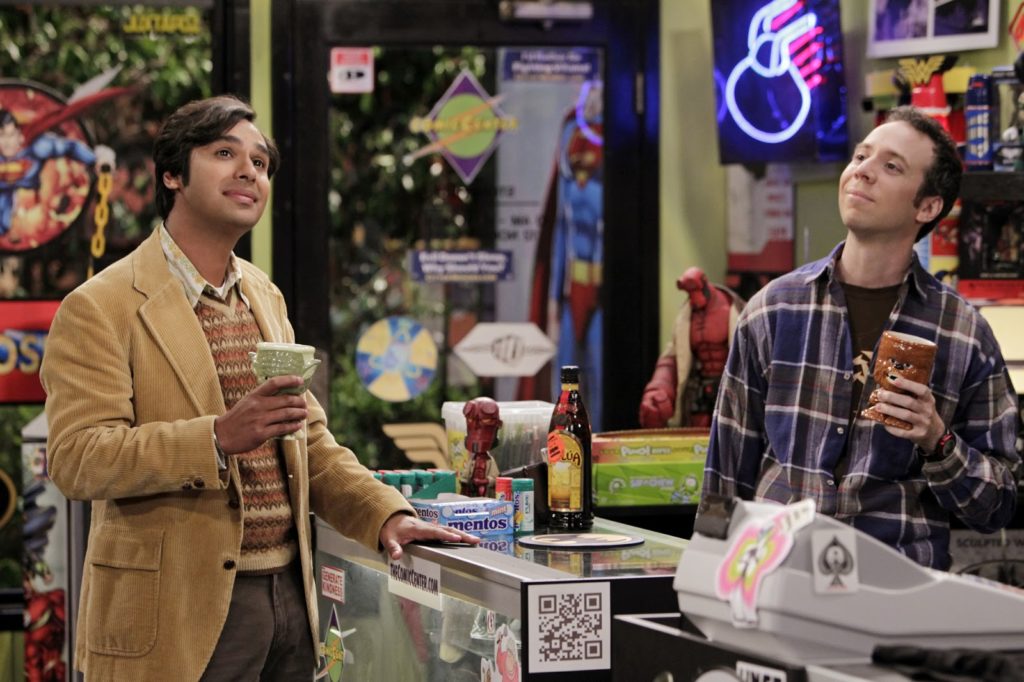 16. Floors two, three and four of Sheldon and Leonard's apartment building are the same set just re-dressed for each scene.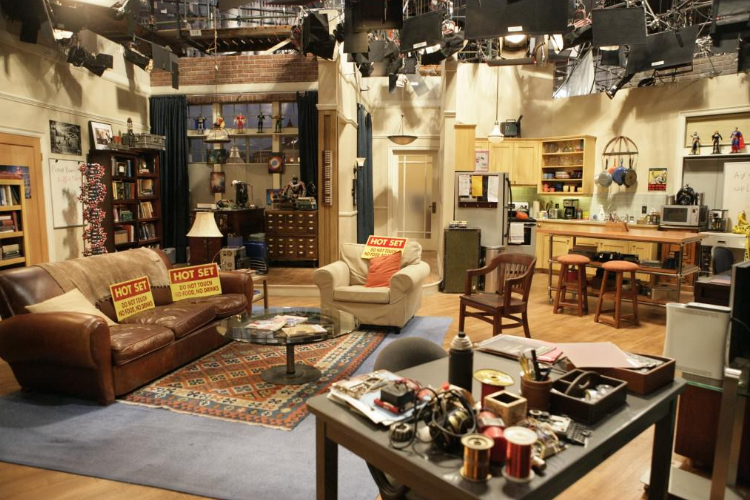 17. Mayim Bialik's hand was injured in a car accident in 2012. In a few of the shots in some of the episodes, her right hand is concealed somehow to hide the glove she had to wear for recovery.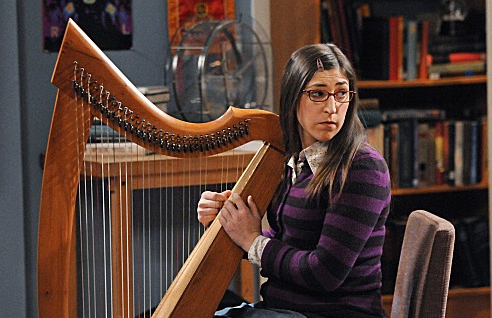 18. Sheldon wears t-shirts with the number 73 on quite a lot. That is the year Jim Parsons was born and Sheldon repeatedly states it's his favourite number.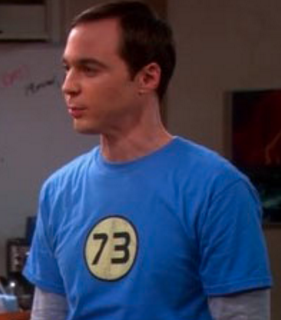 19. Each of the male characters wear a signature outfit in almost every episode. Sheldon wears a t-shirt over a long sleeved t-shirt. Leonard wears a t-shirt under a jumper and jacket. Raj wears a sweater vest over a shirt and Howard wears large buckle belts and a dickie worn under some sort of outerwear.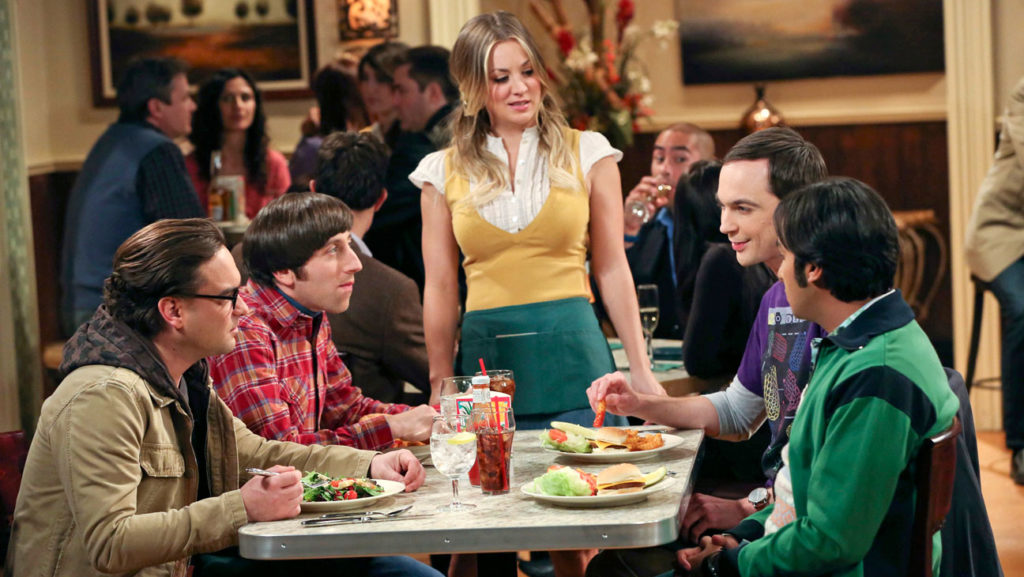 20. Most of the time Leonards glasses have no lenses in them. He was also the first member of the cast to flirt with Penny.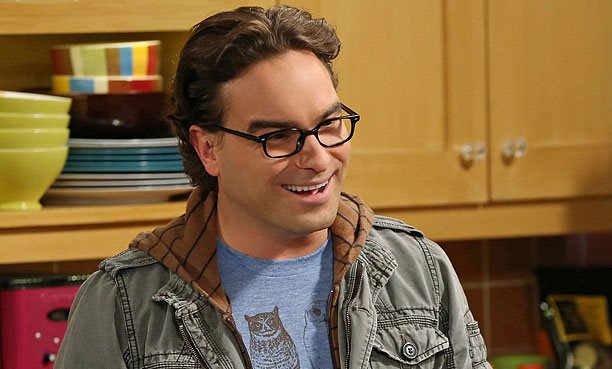 21. When Chuck Lorre and Bill Prady pitched their idea for the show to CBS instead of just showing them the script and ideas for the cast, he put on a show for them which obviously worked.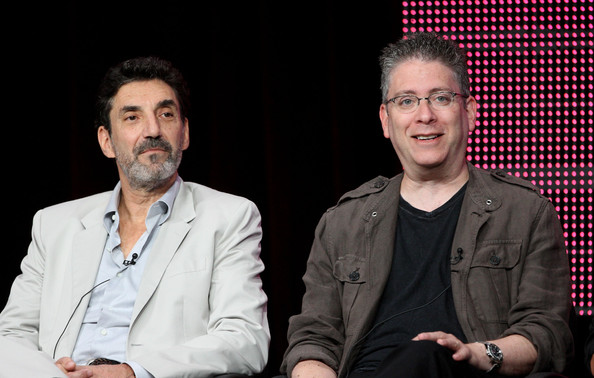 22. Jim Parsons originally thought he was auditioning for a gameshow. he didn't have a clue who Chuck Lorre was and he misheard his agent. He thought he said Chuck Woolery.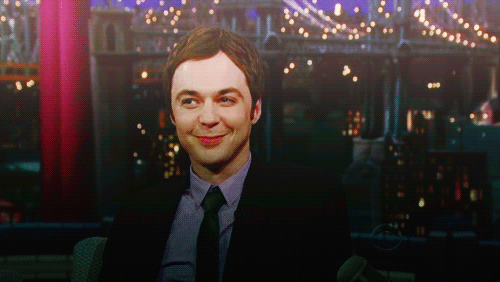 23. There were two pilots filmed but CBS & Chuck Lorre didn't like the first one so they filmed the second one. You can see the first one that was never aired on the DVD collection.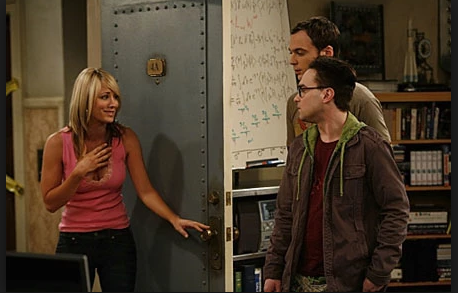 24. Amy originally wasn't given a profession when she was brought into the show on the season finale of series 3. Chuck Lorre just gave her her actual profession which is Neuroscientist so that she could edit things in the script if they weren't right.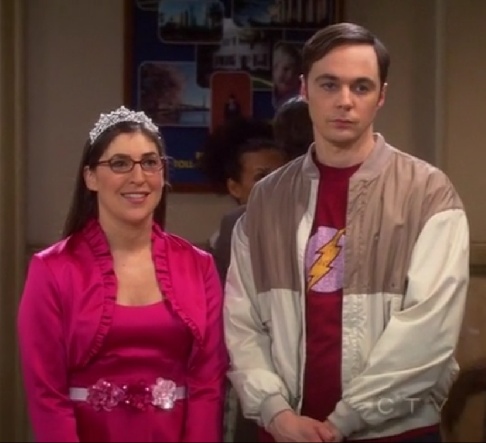 25. Sheldon's favourite word "Bazinga" has become very popular it seems. He inspired the name for a new species of Bee's in 2013 as well as a new genus of rhizostome jellyfish.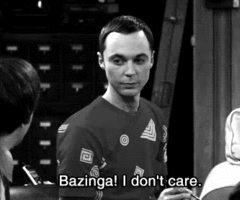 26. Jim Parsons is the highest paid TV actor in the world. Kayley Cuoco-Sweeting used to be the highest paid TV actress in the world until Modern Families Sofia Vergara took her place.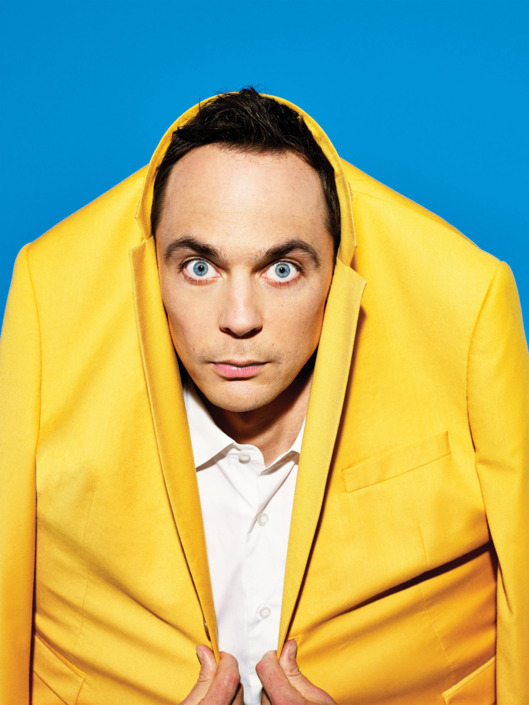 27. The word "Bazinga" was created to help with a silly prank instead of using the word "Gotcha".
28. The elevator scenes are always filmed on just one floor.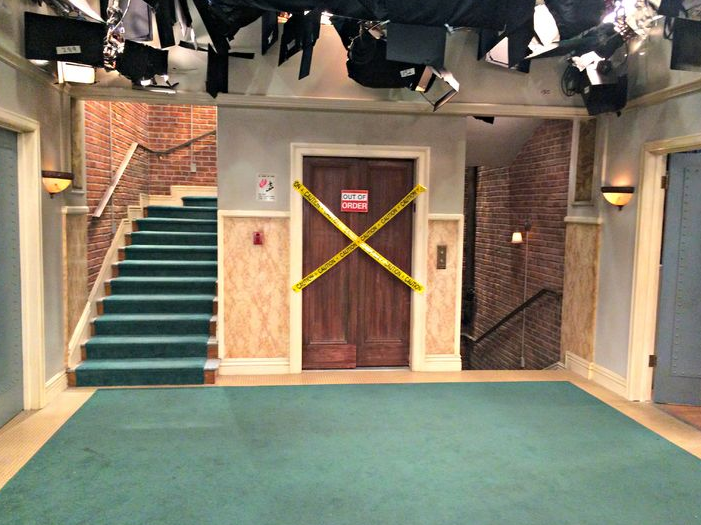 29. The original name of the show was supposed to be Lenny, Penny & Kenny. Assuming Sheldon was supposed to be called Kenny.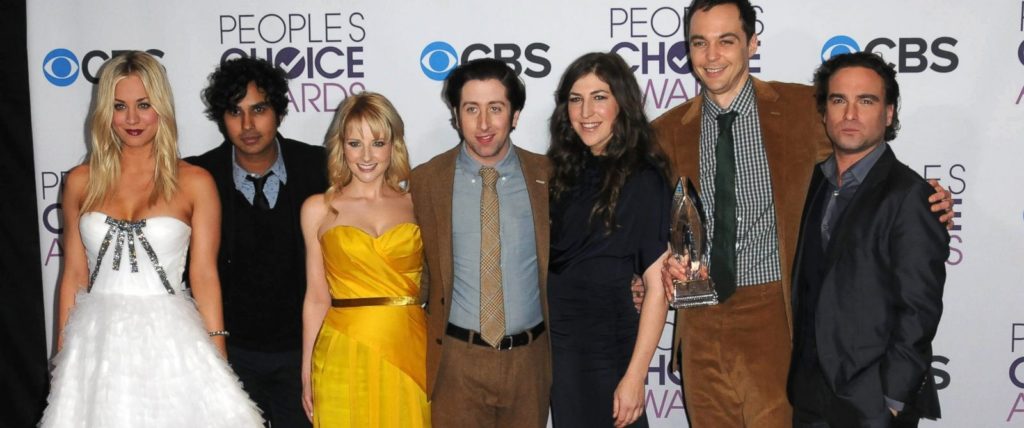 30. This is what the apartments look like.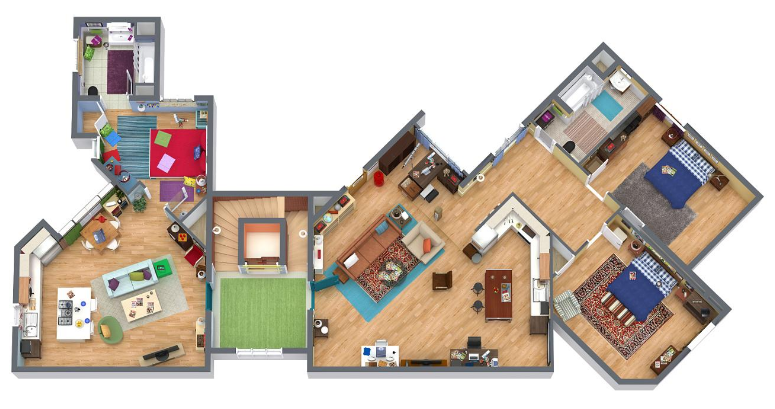 Credit: Tickld.com