Advertisment
No one really likes cleaning, do they? When it comes round to it, we try to find any way to make it easier. Here are 16 cleaning hacks for you do you don't spend your entire day cleaning. Thank me later!
1. Blinds.
All you need is kitchen tongues…you then wrap two clothes around each tongue and put an elastic band around each. Voila, you're ready to clean your blinds then!
Advertisment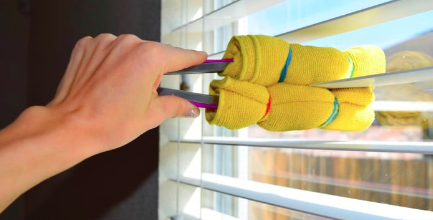 2. Pet hairs.
They're a pain to get up into the vacuum cleaner. You can never pick every one of them up, so use a squeegee to scrape the hairs off the carpet before you vacuum. It works a treat!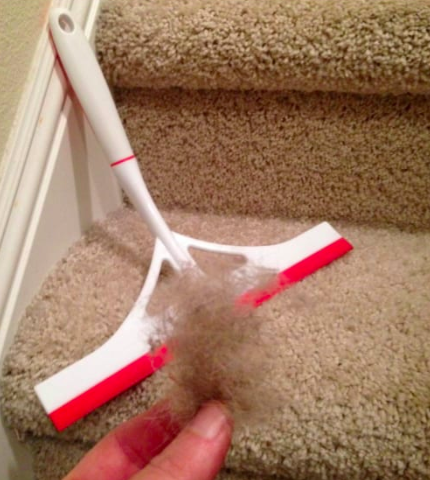 3. Fridge spills.
The best thing to do to avoid fridge spills is to place cling film on the fridge shelves then if something gets spilt you can just peel the cling film off.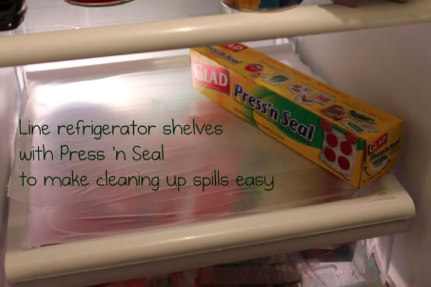 4. Shower heads.
Fill a small bag with white vinegar and attach it to the shower head. Leave it for a couple of hours and then the shower head will look as good as new.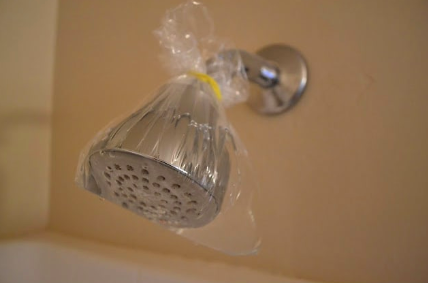 Advertisment
Next Page