Advertisment
There was nothing better than being a kid of the 90s… we were lucky enough to be in an era where we still played outside with our friends, but we were also blessed with some of the most classic films and video games ever. Here are 14 things that we all absolutely ADORED when we were younger. This will definitely bring back those good memories and put a smile on your face!
Enjoy!
Advertisment
1. Cool Runnings
We call all agree that this was one of the coolest films we ever watched when we were younger. There was actually nothing quite like it.
via/addicted
Loads of us used to have our own lucky eggs after this film, didn't we? This has made me want to re-watch this film now!
2. Loveable Bears
I think every single girl had one of these. They were a huge craze at one point – and we just couldn't miss out on the latest new obsession!
via/lifeas
Which colour one did you have? I used to be so obsessed with these… I made my mum buy me three different colours!
3. Panda Pops
When we didn't want a can of Coke, we opted for a little bottle of Panda Pop. There was nothing we loved more than the flavours that were brought out for these.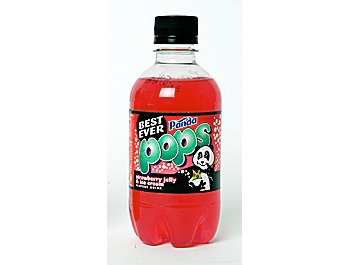 via/doyouremember
We can agree that for such a cheap price you had found yourself a bargain when you got one of these. I remember I always used to get one on Friday's after school from the Post Office!
Advertisment
Next Page