Advertisment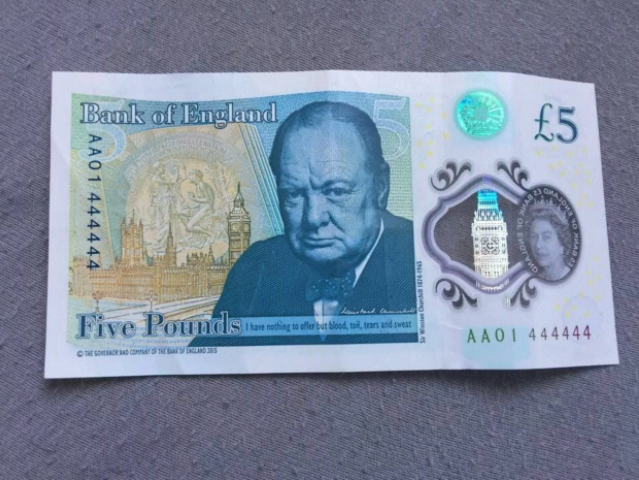 Seller Piotr Sobscuk, from Telford, found the unique five-pound note in his change and decided to list in on eBay to see how much he could get for it.
It was originally listed on eBay for just £1 but ended up being bought for a whopping £60,100, which is over 12,000 times its street value.
Advertisment
The note had the unique serial number AA01 and serial numbers 4444. It attracted 136 bid on eBay and 21 different bidders.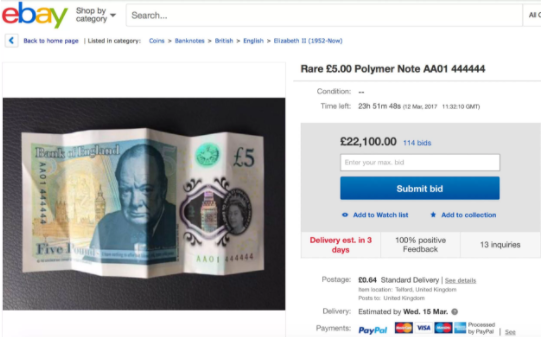 Money collectors have been on the hunt for different types of five-pound notes, including four which were engraved with tiny profiles of Jane Austin.
Piotr will post his note to the winner first class having listed postage at just 64p and eBay will take just over £250 in fees which isn't bad at all compared to how much he's just made off a five-pound note. Lucky man!
Think it's time to check our pockets for some fiver's and see if they're worth anything.
Credit: http://metro.co.uk/2017/03/12/new-five-pound-note-sells-for-60100-on-ebay-6505201/
Advertisment
Next Post