Advertisment
I used to wish the years away when I was young.  I wanted to wear makeup, go to the movies with a boyfriend. have a never ending supply of money and, most importantly, wave goodbye to my school days.  Oh, how wrong could I have been.  I would love to go back to the days when I couldn't even spell the word "mortgage", not have to juggle work and home life, never having to puzzle as to why the laundry basket was never empty and not having to put others before myself.  I now realise my school days were brilliant because …
1  Prang American Crayon Company
Whenever I moved into the next grade, I had to have all new stationery, even if I didn't need it. There was something rewarding in seeing a pack of crayons, all nicely printed, in color and shade order.  Then there were the paint sets.  I always cleaned around them after use and forbid my younger sister to go anywhere near them!
Advertisment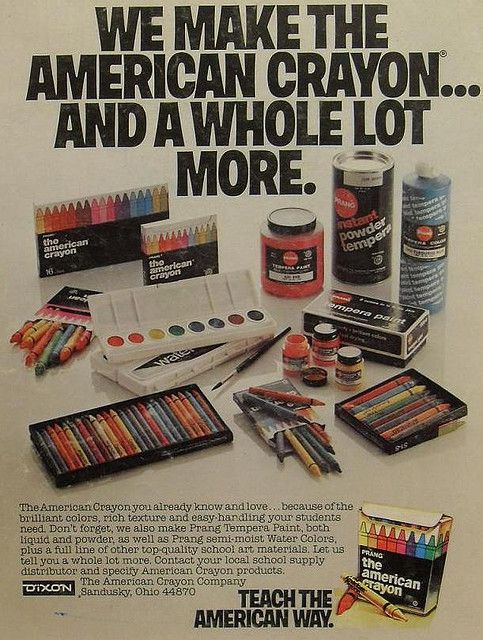 I used to feel insulted when I brought my drawing masterpieces home from school.  Mom would say how good they looked (as she viewed them upside down!) and then they'd stay in a pile with my other offerings, gathering dust until they mysterious disappeared, hidden between the garbage!
2  Early Reading
Every week, we had to go to the headteacher's office and read a couple of pages from our books.  It was to check we weren't falling behind in our literacy and, if we stuttered over a word, we were meant to feel like we had committed the crime of the century as we were on the receiving end of a stern look.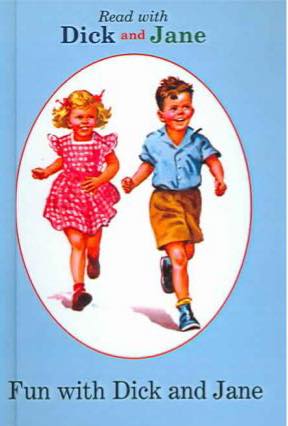 Once I was a fluent reader, I used to visit our local library, only a 2-minute walk from our house, and search for any Enid Blyton books I could find.
3  Sewing Practice
I was absolutely rubbish at sewing.  My efforts were a million miles away from this image.  When we had to make a tennis dress, when I was about 14, mine resembled a white sack with armholes!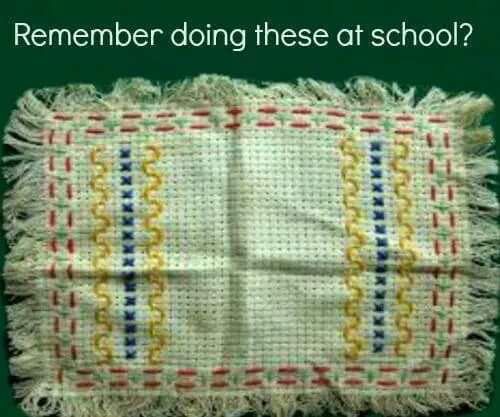 My sister, on the other hand, was brilliant at sewing and knitting.  She used to make clothes for my bridesmaid doll, the same doll whose hair I cut off during a mad, artistic moment!
Advertisment
Next Page