Advertisment
When I think (all the way back) to my childhood, the main things that spring to mind are some great TV shows including my favorite, The Bionic Man, also puzzling over a Rubik's cube and timing myself to work it out, getting over-excited at finally being allowed a pair of Dr Scholl's exercise sandals and, finally,  making peanut butter sandwiches with Wonder bread and eating them in my self-made den!
Here are some images to invite you back to those heady days when you didn't look out of place in a poncho and it was normal to set your alarm on a Saturday (!) to get up and watch the Osmonds cartoon show.
1  Candies
I was in my element in the late 70s when my sister didn't like the color of her Candies so I inherited them.  They were the highest heeled footwear I had ever had in my possession and I felt so grown up wearing them.  I wore them with a gypsy skirt which had stitched lace around the hem to look like a petticoat.  Unfortunately, the studs at the side of the shoe came away from the wooden sole because of constant use and, despite many home repairs, they were never mended properly and I had to give up on them, returning to my Dr. Scholl's exercise sandals, which were a lot more comfortable.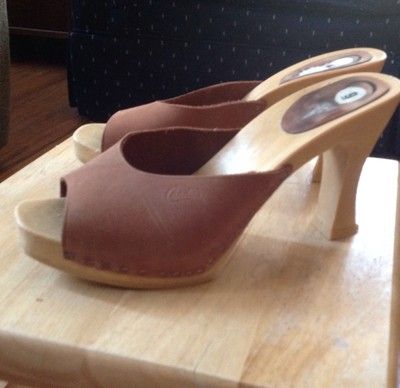 2  Rocking chair
Advertisment
Big childhood memories of this rocking chair which was my grandad's chair and no one else was allowed to use it.  I can still see him now, in my mind, smoking his pipe (which I loved the smell of), rocking back and forth and then he would doze off and start snoring.  When he wasn't at home with my grandmother, when we visited, my sister and I would fight over who was going to sit there.
3  Tupperware Cups
Every kitchen cupboard had some Tupperware lurking in it, from cups to containers, jugs to jelly molds.  Mom kept all her Tupperware together, next to her baking shelf, always stacked neatly in color order!  She was a regular at the Tupperware parties, never coming home empty handed.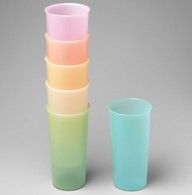 Advertisment
Next Page