Advertisment
We were all completely obsessed with this film when it first came out. There was nothing that we loved more than singing along to all the anthems.
But, there are some things that you will have never known about the movie.
Advertisment
Here are 24 things you probably didn't know about Grease! Enjoy!
1. The Hickeys that Rizzo had on her neck were actually real ones!
It was revealed in an interview that Jeff Conaway insisted on giving her real ones!
via/Worldlifestyle
2. 'You're The One That I Want' only took one afternoon to film!
Which was surprising considering how long some of the other songs took!
via/Youtube

3. Grease was actually the highest grossing movie of 1978
It is still a huge hit to this day with its soundtrack and it being taken to the stage!
via/Veehd
4. 'Hopelessly Devoted To You' was actually recorded after filming had stopped
The film team decided that the final film needed a ballad. So, they got Olivia Newton-John to come back and film this after the movie had wrapped.
via/Youtube

5. During the filming of 'Greased Lightening' Jeff Conaway was actually dropped on his back by his fellow cast members
This lead to him being prescribed painkillers, which later resulted in an addiction.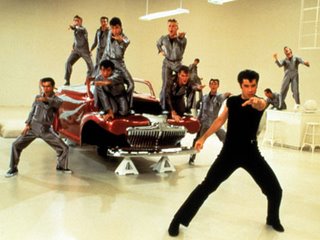 via/Grease
Advertisment
Next Page