Advertisment
6. Dudley knows he has done wrong
This was in the Order of The Phoenix when Harry and Dudley both got attacked by Dementors.
Advertisment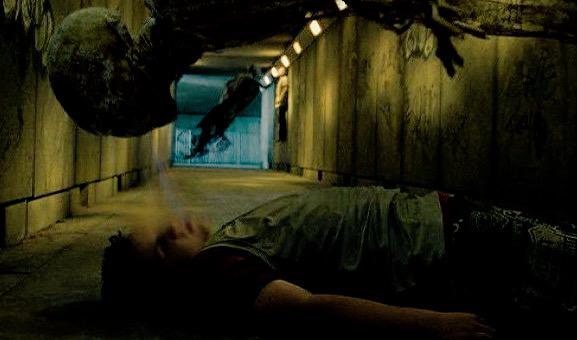 But, Dudley knew what he did was wrong. He saw a vision of himself and just how rotten and bad he was.
7. 16,000 Harry's.
There were actually around 16,000 kids who auditioned themselves for the role of Harry Potter in this film franchise.
Initially, Daniel Radcliffes parents wouldn't let him audition for the part until they met with Director. Which then led him to getting the part.
8. Crushes
The cast admitted that they had crushes on other members of the cast when it actually came down to filming.
Daniel Radcliffe and Rupert Grint both admitted to having a crush on Emma Watson. However, she fancied Tom Felton. But, Tom Felton had a childhood crush on Helena Bonham Carter!
9. Daniel Radcliffe celebrating when he got the part
Most people would have thrown a party with managing to get this amazing role. However, Daniel Radcliffe celebrated in a different way.
His parents just allowed him to stay up an extra half an hour later than usual to celebrate him getting one of the biggest roles in a film of this generation.
10. Ron and Hermione are soul mates
Not only as their characters, but also Ron's Patronus was a Jack Russell and Hermiones was actually an Otter. On the outside this doesn't look like much.
But, J. k. Rowling thought of everything when she created this film and actually the Jack Russell Terrier is known to chase otters. So, there is method in the madness!
Advertisment
Next Page