Advertisment
School dinners in the 80s were a grim affair at best. The majority of the time we didn't even know what we were being served! So instead, most of us found better uses for that £1 note. This usually meant a daily trip to the local newsagents! We spent our time in here and chose wisely with what money we had.
Here are 30 items we all bought from the local newsagents after school. Whether this was sweets, or we saved up for a for days for something a little bit more special.
Advertisment
Which ones were your favourites?
1. Golden Wonder Crisps
Before Walkers ruled the roost on the back of Gary Lineker's adverts was Golden Wonder. These crisps were truly something special.
via/pinterest
These were the only proper crisps to have in the days when Salt & Vinegar came in blue bags, and Cheese & Onion were green! Walkers managed to switch that colouring back around!
2. Texan bars
"A man's gotta chew what a man's gotta chew". Who remembers these delicious bars? These were truly delicious.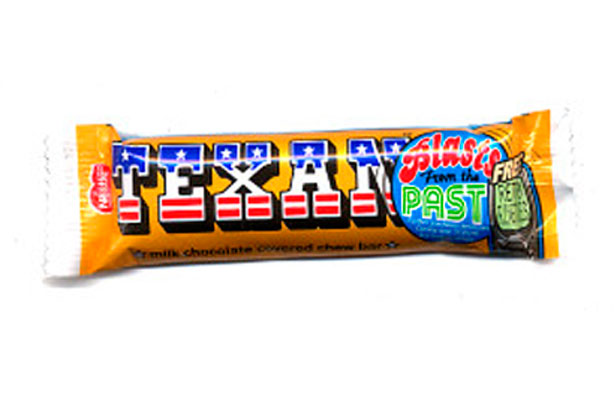 via/goodtoknow
This was a belting advert, but the chocolate bar was even better! Enough said!
3. Smash Hits
Back then, this was the only way to work out what all your favourite song's lyrics were! This helped you stop embarrassing yourself by singing the wrong ones – something we all did at some point!
via/pinterest
How else did you know Mr Mister were singing about someone called "Kyrie Eleison" and not telling you to "Carry a laser"?
Advertisment
Next Page